WND Resorts to Anonymous Sources to Keep Obama Military Conspiracy Alive
Topic: WorldNetDaily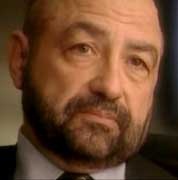 WorldNetDaily's Michael Maloof has been piling up various crazy, Obama-hating retired generals and others who appear to be motivated more by Obama derangement than anything else to promote his conpsiracy theory that President Obama is systematically removing military officers for whatever reason.
In an apparent admission of the weakness of his case, Maloof is now resorting to random anonymous military members to bolster the conspiracy. From a Nov. 12 WND article:
The extraordinarily large number of senior military officials being relieved of duty under the Obama administration – nine generals and flag officers this year alone and close to 200 senior officers over the last five years – is part of the creation of a "compliant officer class," according to a U.S. Army intelligence official.

In WND's ongoing coverage of what some top generals are openly calling a "purge" of senior military officers who run afoul of Obama or his agenda, some military personnel have been speaking out.

According to a veteran Army intelligence official who spoke to WND on condition of anonymity, there is within the armed forces a major concern that a "compliant officer class" is being created by the Obama administration. So much so, he said, that it's becoming harder to find "senior officers with a pair of balls in there [the military] now that would say no to anything."

"Maybe at the rank of major or below, and possibly there are some in SOF (Special Operations Forces), but to make colonel and higher is all politics," he said.
Maloof's anonymous sources are utterly meaningless since their claims can't be double-checked (not that this particular coward is doing anything other than issuing an opinion that really can't be fact-checked).
But in the Obama-derangement incubator WND cultivates and Maloof inhabits, untraceable sources and retired officers who are no longer in the military for good reason are all it takes to keep an Obama-hating conspiracy alive.
Posted by Terry K. at 6:38 PM EST