MRC Defends Proud Boys Supporter To Own The Libs, Or Something
Topic: Media Research Center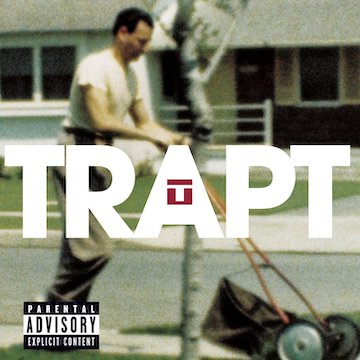 The Media Research Center's Alexander Hall complained in a Nov. 20 post:
American band TRAPT was reportedly booted from Facebook for sharing a meme.

"Nu-metal one hit wonders Trapt were kicked off of Facebook after the group shared a Proud Boy meme to promote their new account on social media site Parler," Newsweek reported Nov. 19. Alternative-rock band Trapt had tweeted: "For posting this pic and saying the same thing in the post, Facebook has completely deleted the TRAPT FB account." The official Trapt account then declared: "I will be suing Facebook." Trapt was the nu-metal one-hit-wonder band known for the song "Headstrong" in 2002.
The MRC loves supporting fringe people and conspiracy theories when they can be used in its dishonest war against social media.
Hall went on to complain that "Facebook's moves to restrict activist groups in the name of preventing unrest have appeared to be completely partisan in nature." Of course, the Proud Boys are not just an "activist group"; they're violent thugs with a white supremacist and anti-Semitic bent.
But a couple weeks later, Trapt 'sTwitter account got banned. Why? This is why:
The nine-month hot mess, inside a dumpster fire, inside a train wreck has come to a screeching halt. Trapt's Twitter account was finally suspended after frontman Chris Taylor Brown vehemently defended underage sexual encounters between teenage boys and adult women.

As the COVID-19 pandemic began to ravage the planet, Chris Taylor Brown became one of the most inflammatory users on Twitter by defending President Trump's COVID response, blaming George Floyd for his own death, threatening to fight or sue countless Twitter users, supporting neo-fascist group The Proud Boys and more.

Brown's Proud Boys support got Trapt removed from Instagram and Facebook, but Twitter didn't take action until the musician began publicly defending statutory rape.

"A 15 year male and a 25 year old female is not pedophilia, you fucking moron," Brown later tweeted. "I wouldn't care if a 15 year old boy banged his 25 year old teacher. That's it…"

"I would be giving the kid high fives!" Brown continued in yet another tweet. "Only if the teacher was hot though… So much worse when a grown man does that with a 14 year old girl. They get much tougher prison sentences, so society agrees with me. As long as the kid wasn't sad about it. I mean the teacher could break his heart and that would be sad."
Hall isn't going to tell you what Trapt did to get banned from Twitter, since that doesn't fit with his dishonest agenda. But this is the crowd Hall and the MRC are associating with.
(At least Hall conceded that Trapt was a "nu-metal one-hit-wonder.")
Posted by Terry K. at 8:24 PM EST