Newsmax Columnist Calls Biden A 'Manchurian President'
Topic: Newsmax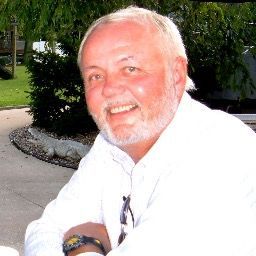 Calling someone a "Manchurian candidate" has been a reliable form of attack by right-wingers against political candidates they don't like. Barack Obama, Hillary Clinton and even John McCain have been portrayed as one. Right-wing lawyer Michael Dorstewitz, in his Dec. 14 Newsmax column, is now arguing that Joe Biden is one:
Life imitates art. "The Manchurian Candidate" was a 1962 political thriller that depicted an American soldier who was captured during the Korean War. He was brainwashed to later assassinate a political figure as part of an international Communist conspiracy.

In this case former Vice President Joe Biden wasn't brainwashed — he's a willing participant. And the assassination isn't of a political figure but of the United States.

Biden will most certainly reverse the Trump administration's policy of holding the Chinese Communist Party responsible for its past misdeeds, either by underestimating the threat that China presents, or out of a desire for monetary gain. He'll allow China to increase its influence on the United States and would permit manufacturing to migrate back to China, taking American jobs with it.

[...]

Today, the Electoral College meets to officially elect the president. Biden is expected to receive 306 votes; Trump, 232.

Assuming that holds until the January 20 Inauguration Day, the Manchurian President will be sleeping in White House that night.
That's not the only attack Dorstewitz has launched against Biden. In his Dec. 23 column, he attacked Biden's religious faith:
But it's one thing to spend an hour in church once a week. It's another thing altogether to actually live your faith, and with Biden, it's all showboating. In reality, Biden's neither honorable nor devout.

Biden has aligned with his party's stance on abortion for decades, notwithstanding the church's belief that life begins at conception, and destroying that life is murder. He at least supported the Hyde Amendment for decades, which in most cases prevents public funds from being used to pay for abortions.

But that fell by the wayside last year when he realized he had to fall in line if he had any hope of winning the Democratic presidential nomination. A desire for power trumped adherence to his faith.
Dorstewitz even brought up petty, nearly 50-year-old attacks on how Biden met his wife, Jill, first advanced by her bitter first husband and later promoted by the Media Research Center.
Dorstewitz ranted in his Dec. 28 column:
If Joe Biden has his way, the Second Amendment right to keep and bear arms could be nearly legislated out of existence.

And that would have the blessing of the Communist Party of China.

The New York Post's Nels Frye observed back in March that President Xi Jinping and the People's Republic of China were rooting for former Vice President Joe Biden to emerge victorious in November's general election.
Yeah, quite Manchurian.
Posted by Terry K. at 2:10 PM EST