MRC Whined That Bidens Appeared On New Year's Eve Show
Topic: Media Research Center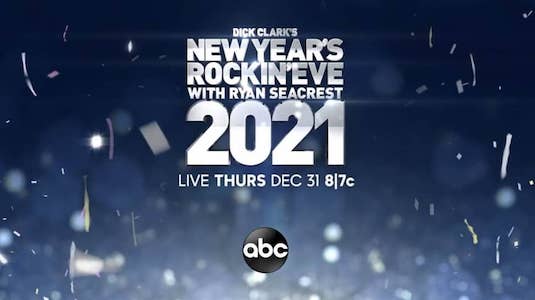 How much does the Media Research Center hate Joe Biden? Lindsay Kornick devoted a Dec. 30 post to whining that Biden and his wife were making an appearance on a New Year's Eve program:
Millions of people still without jobs or locked in their homes can rest assure that the Bidens will have a fantastic New Year's Eve. A recent announcement revealed that president-elect Joe Biden and his wife Dr. Jill Biden will join ABC's New Year's Eve special to give his last 2020 interview.

On the December 30 episode of Good Morning America, Ryan Seacrest announced the special guests expected to appear on 2020's "Dick Clark's New Year's Rockin' Eve with Ryan Seacrest" special on ABC. On a list including "everybody that has had a hit this year," he listed performers such as Lewis Capaldi, Doja Cat, Miley Cyrus, En Vogue, Billy Porter and Cindy Lauper. However, he also added the presentation will include "the last interview of the year with President-elect Biden and future first lady Dr. Jill Biden."

[...]

Ending a year of frightening pandemics and endless lockdowns, Joe Biden and his wife will apparently take their time to give a softball sit-down with partying celebrities as his "last interview of the year." If that doesn't represent the hypocrisy that was 2020, I don't know what does. Considering how Biden treats reporters who dare ask him actual questions, it's unlikely we'll get hard-hitting news from this night.

The Times Square Alliance and Countdown Entertainment previously announced that there will be no in-person audience for this celebration noting that "[s]afety of New Yorkers and participants is the priority of Times Square New Year's Eve 2021." All performances will be virtual, and any gatherings seen will be heavily tested and masked. If this night is made up of an empty Times Square, social distanced performances, and pandering presidential interviews, it might be best just to skip to 2021 already.
Such petty and spiteful people.
Posted by Terry K. at 4:14 PM EST