WND Pushes More Anti-Muslim Activism From Right-Wing Legal Group
Topic: WorldNetDaily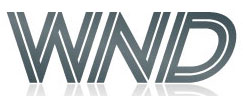 In September, WorldNetDaily promoted the work of the right-wing Freedom of Conscience Defense Fund in fighting what it called "proselytizing" of Islam in a California school district. In fact, what was happening was an attempt to counter discrimination and bullying against a Muslim student and allowing Musilm groups explain to students that Muslims are not the evil people right-wingers portray them as.
Well, WND and the right-wing group were at it again in an anonymously written Oct. 27 article:
Parents of San Diego public school students have returned to a federal court in their case against the district's promotion of Islam, asking the judge to reconsider her denial of their request to halt an "anti-Islamophobia initiative."

The parents, who are organized as the Citizens For Quality Education San Diego, charge the San Diego Unified School District's program in partnership with the Council on American-Islamic Relations favors Muslim students in violation of the Constitution.

Ahead of a hearing scheduled for Nov. 26, the Freedom of Conscience Defense Fund, on behalf of the parents, have filed a brief in support of a motion asking the Judge Cynthia Bashant to reconsider her denial of a preliminary order to stop the program while the case proceeds.

The brief contends the judge overlooked material facts demonstrating the district is advancing the sectarian agenda of the Council on American-Islamic Relations, or CAIR. It asserts her conclusion the district no longer is partnering with CAIR is "manifestly erroneous."
The FCDF actually goes on to argue that there must be documented hatred of Muslims before any anti-Islamophobia initiative can take place, according to the article:
The brief contends the judge "ignored the statistics showing no evidence of Islamophobia in the school district and instead held that President Trump's election was a reason compelling enough to override the parents' argument that the initiative violates the First Amendment."

[...]

"Relying on spurious claims of rampant nationwide 'Islamophobia' squarely conflicts with Supreme Court precedent," said Daniel Piedra, FCDF's executive director. "There is zero evidence of MAGA hat-wearing students prowling the schools and terrorizing Muslim students. No doubt the school district has good intentions, but a religiously preferential school program requires an actual problem in need of solving."

The school's deal with CAIR "offers Muslim students special bullying protections and empowers the Council on American-Islamic Relations, a controversial Islamic advocacy organization, to revise school curricula for a more 'inclusive' portrayal of Islam. CAIR also is authorized to prosecute students accused of being Islamophobic," the legal team said.

"Government statistics show schoolchildren of all religions face bullying, not just Muslim students," Piedra said. "While combating religiously motivated bullying is a compelling interest, any school initiative that singles out a specific religious sect for preferential treatment is unconstitutional."
As with the previous article, WND simply rewrote an FCDF press release and couldn't be bothered to contact the school distric being sued by FCDF for a response. And it's not established how fighting anti-Muslim discrimination is the exact same thing as "promotion of Islam."
The WND article concludes by rehashing earlier attacks by anti-Muslim groups on schools after ominously stating, "The influence of Islam in public schools has become a nationwide issue." We don't recall WND ever complaining about, say, the influence of Christianity in public schools, except perhaps to argue there wasn't enough of it.
It's yet another example of lazy press-release journalism and reflexive anti-Muslim bias on WND's part. Not the sign of a "news" organization interested in surviving.
Posted by Terry K. at 6:25 PM EST