When The MRC Loved Roseanne
Topic: Media Research Center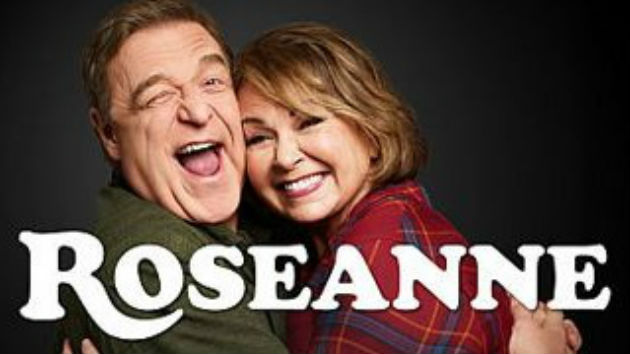 Roseanne Barr's tweeted remarks about Valerie Jarrett were so unambiguously racist that even the Media Research Center couldn't defend them. All it could do was go straight to whataboutism -- for instance, this post by Corinne Weaver headlined "Nets Link Roseanne to Trump 31 Times, Ignore Weinstein's Ties to Clinton, Obama."
This post by Gabriel Hays further typifies the MRC's whataboutism:
Good for ABC. What Barr tweeted was vile, and the network has every right to give her the axe. Still, it's hard to be consistent with ABC's values because they appear to be situational. There is no shortage of people at ABC and its sister network ESPN that have said or tweeted hateful, bigoted things. Could it be that this is another example of the heinous double standard against conservatives that the mainstream media has become famous for?

[...]

What Roseanne said was horrible. Canning her show is justified. But the evidence suggests ABC has different standards of decency depending on one's politics. Rosanne is a Trump supporter (though not a conservative), and her show was the only one on TV that didn't go out of its way to insult Trump and his voters. Progressives hated the idea that Roseanne could exist on mainstream television. She handed them an excuse to tear it down. Fine. But ABC talking about consistent values is funnier than anything Rosanne ever said.
The MRC would probably like to forget that it was a champion of the newly Trump-loving Roseanne. But we won't. Let's take a look back, shall we?
A March post by Kyle Drennen touted the "huge ratings" of the "Roseanne" revival, claiming that network executives have "suddenly discovered the value of shows set in red states with pro-Trump characters," then sneering: "If there's a chance to make money, the liberal media become quite eager to hear from red state America."
Jeffrey Lord gushed that "Roseanne's" success illustrated the "mammoth battle - some might even call it a war - between the elites Rush [Limbaugh] has correctly described and the rest of us."
Karen Townsend cheered an episode of the reboot in which Roseanne's new neighbors are Muslims, relieved that the show "wasn't all so heavy-handed that Americans should feel guilty for feeling cautious around strangers from countries in the Middle East." Yes, Roseanne made Townsend feel secure in her dubious fear of Muslims.
Nevertheless, the MRC couldn't stop deflecting. A column by Tim Graham and Brent Bozell blamed ABC for bringing back the show because "Barr has always been a loose cannon, and her politics have zigzagged from running on the presidential ticket of the nutty-left Green Party all the way over to backing Trump." They then resorted to more whataboutism.
Posted by Terry K. at 12:11 AM EDT