WND's Cashill Plays Whataboutism To Whitewash Violent Anti-Abortion Activist
Topic: WorldNetDaily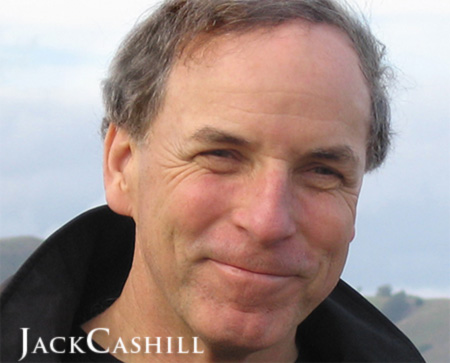 WorldNetDaily columnist Jack Cashill is very fond of violent anti-abortion activists. He tried to offer a pre-emptive defense of James Kopp for murdering an abortion doctor -- which went for naught when Kopp confessed to the murder -- then cheered Scott Roeder's "frontier justice" in murdering abortion doctor George Tiller. He also stood up for the terrorist who bombed an abortion clinic and the 1996 Olympics in Atlanta, killing two.
Cashill brings that love of anti-abortion terrorism to his May 22 column, in which he adds another to his gallery of rogues by highlighting the release of Shelley Shannon from prison. Shannon served 25 years for shooting Tiller and firebombing numerous abortion clinics. He complains that abortion-rights activists are pointing out that Shannon has shown no remorse for her crimes, than jumps into a fit of whataboutism:
Shown zero remorse? Maybe so, but how does that differentiate Shannon from the terrorists holed up at Guantanamo, the very same terrorists for whom the American left has shown almost nothing but sympathy?

According to the Director of National Intelligence, at least 121 of the so-called terrorists released from Guantanamo Bay have re-engaged in terrorism. These numbers have not diminished the left's drive to have more terrorists released.

Or consider the disparate treatment of President Barack Obama's favorite terrorists, Bill Ayers and his lovely bride, Bernardine Dohrn.
Cashill then nizarrely defended Shannon for not being as violent as she could have been:
Unlike Ayers and Dohrn, Shannon never tried to kill anyone, including Tiller. She shot him in his arms, the strategy then common among hard-core pro-lifers whose goal was to disable abortionists not to kill them.

For all of Shannon's admitted violence, there cannot be many women in the federal prison system who have served longer for a non-lethal crime. As to Ayers, he served no time at all.
Cashill omitted the fact that while Ayers stopped his violence decades ago, Shannon has shown no interest in doing so, given who she's been fraternizing with:
"She and I have been in touch for a long time, quite often," said the Rev. Donald Spitz, leader of Pro-Life Virginia and sponsor of the Army of God website, which supports those who have committed violence against abortion clinics and doctors. "The plan is for her to be in a halfway house for now. I think she's getting there tonight."

[...]

Another fan of Shannon's was Scott Roeder, a Kansas City-area anti-abortion activist who visited Shannon on numerous occasions when she was in prison in Topeka. On a Sunday morning in May 2009, Roeder entered Tiller's church in Wichita and shot Tiller in the forehead at point-blank range.

As Roeder awaited trial for murder, Spitz told The Star that Shannon had been writing to people from her prison cell, encouraging them to support Roeder and send him money. Spitz shared part of a letter she sent to a supporter after Tiller's death.

Shannon wrote that when she heard of Tiller's murder, "I almost thought I saw a whole cloud of babies clapping, like a standing ovation."

And in a statement posted on Spitz's website, she said: "If the abortionist remains alive, many babies die. ... Those who killed abortionists chose life for all the innocent babies he would have killed, and did our country a great service."

At his trial, Roeder testified that he admired Shannon and also sought out other abortion foes who were open to using force against abortion doctors. After Roeder was found guilty in 2010, Shannon issued a statement of support from prison.
And because he can't help himself, Cashill concluded with a fit of Obama Derangement Syndrome: "Oh yeah, and Ayers did 'pal around' with Barack Obama, helped write his scam of a book as well." Cashill has for years insisted that Ayers ghost-wrote Obama's book "Dreams From My Father" -- a claim even Cashill's fellow, less conspiratorially-minded conservatives ran from.
Posted by Terry K. at 9:34 PM EDT
Updated: Monday, June 4, 2018 9:35 PM EDT