CNS Takes Hypocritical Shots At Companies Abandoning NRA
Topic: CNSNews.com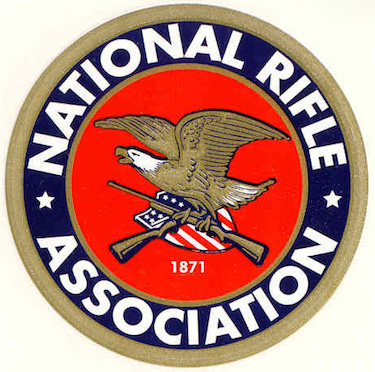 As loyal stenographers for the Natiobnal Rifle Association, it's only natural that CNSNews.com would defend it when companies who offered NRA members discounts decided to pull out of those deals in the wake of the NRA's strident, unapologetic rhetoric after the Florida school shootings.
A Feb. 26 article by Susan Jones uncritically quoted the NRA denouncing those companies -- then just went ahead and lazily copied-and-pasted the entire NRA press release she was summarizing.
A Feb. 28 article by CNS managing editor Michael W. Chapman attacked Enterprise car rental for dropping its NRA discount because the company's foundation "donates thousands of dollars to groups that, in turn, either support abortion or send grants to Planned Parenthood, the largest abortion provider in the United States."
But while CNS is bashing companies for dropping support of the NRA, it along with its Media Research Center are engaging in the very same pressure tactics on corporate America they appear to be denouncing here.
As we've documented, the MRC has been manufacturing outrage over a brief comment on ABC's "The View" mocking Vice President Mike Pence's extreme view of Christianity. Having refused to accept the idea that the comment was a joke -- despite having previously portrayed Hank Williams Jr.'s likening of President Obama to Hitler as a joke -- it's now trying to get advertisers to withdraw from the show.
CNS' Craig Bannister dutifully regurgitated boss Brent Bozell's calculated attack on the show's advertisers:
"They won't apologize. Maybe, ABC supports this bigotry – so, we've moved on to the advertisers."

"Clorox, Gerber, HomeAdvisor and Oreo are just as responsible for what happened on 'The View' as Behar and Hostin."

"They, too, need to apologize for supporting this bigotry with their advertising dollars. Their silence on this matter is deplorable. Do they support bigotry, too? I hope that's not the case."

[...]

"We want these advertisers to publicly commit that, until the bigots of the 'The View' publicly apologize for slandering Christians, none of their advertising dollars will be spent on that show."
CNS and the MRC will probably never concede its hypocrisy -- that it's doing to ABC what it's denouncing being done to the NRA.
Posted by Terry K. at 1:06 AM EST