WND Surprisingly Splits On Trump's Vulgarity
Topic: WorldNetDaily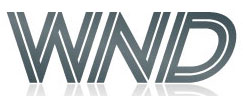 Unsurprisingly, WorldNetDaily writers had a lot to say about President Trump's reported use of the term "shithole countries" to describe certain other nations. Surprisingly, though, that reaction was not uniformly pro-Trump.
Jesse Lee Peterson, needless to say, was pro-Trump: "The president allegedly asked, 'Why are we having all these people from s—hole countries come here?' This is a question every American who cares about our country should be asking." He then attacked "black homosexual CNN host Don Lemon" for using the word and accusing Trump of racism, going on to complain that "Radical homosexuals and liberals ... can't see that Donald Trump is tough, smart, and looking out for America."
Dennis Prager averred that Trump could have used a better word like "dysfunctional" to describe those countries, but then rushed to Trump's defense, declaring, "The press' constant description of Trump as a racist, a white supremacist, a fascist and an anti-Semite has been a Big Lie."
By contrast, Rita Dunaway repudiated Trump's remark: "President Trump was not speaking for America's true conservatives when he made his repulsive, potty-mouthed comment about immigrants from El Salvador, Haiti and certain African nations. He certainly was not speaking for me."
Michael Brown, though, was somewhat offended by Trump's use of the word but seemed to be even more so that the word was reported accurately in the media:
President Trump is hardly the first president to use a vulgarity (meaning, behind closed doors, or at the least, away from a mic), but this is the first time it seems the whole nation now feels empowered to be obscene. Why? And why was it that many Trump supporters cheered him on when he dropped the F-bomb early in his campaign? What's to celebrate?

And while our communication has been getting more profane, it has also become much more explicit sexually. It's not enough to report that a woman alleges that a famous man assaulted her. We must hear the details of what they did and how they did it.

In the past, such salacious reports would have been found in the crassest tabloids, if not porn magazines. Today, they're part of our daily news intake.

Surely, this desensitizing is hurting us more than helping us.
Perhaps, but if Trump hadn't said it, it wouldn't have been needed to be reported on.
Posted by Terry K. at 12:57 AM EST