CNS Still Ignoring Its Own Reporting On Syrian Refugees
Topic: CNSNews.com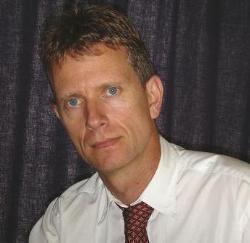 CNSNews.com's Patrick Goodenough has cranked out another body-count-esque article on Syrian refugees admitted into the U.S.:
The United States has approved the settlement of 483 Syrian refugees since the Paris terror attacks last November heightened concerns about potential security risks in the refugee admission program – and only one of them (0.2 percent) is a Christian.

One-quarter of the 483 Syrian refugees admitted into the United States since Islamic State of Iraq and Syria (ISIS/ISIL) terrorists attacked the French capital on November 13--125 of them--are men between the ages of 14 and 50.

The sole Christian among the 483 is identified in State Department Refugee Processing Center data as an adherent of the Greek Orthodox Church.
As he has previously, Goodenough ignores his own reporting and that of his fellow CNS reporters on why so few Christians have been admitted: the U.S. statistics are based on numbers from the United Nations, and Christian refugees tend to go through other agencies.Also, some Christians are not fleeing Syria because they feel safer under Bashar al-Assad.
Goodenough also waits until the final paragraph of his 19-paragraph to admit one other inconvenient fact: the Muslims are facing religious persecution as well, since ISIS is targeting them.
But in Goodenough's right-wing world, Muslims aren't real people and don't suffer real persecution, while Christians must always be put first.
Posted by Terry K. at 4:49 PM EST