WND Cheerleads For DDT Return To Kill (DDT-Resistant) Bedbugs
Topic: WorldNetDaily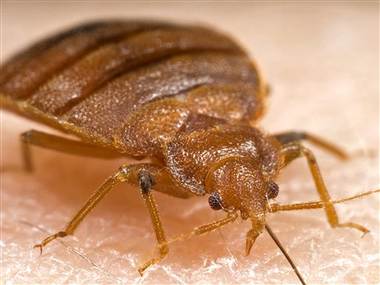 The ConWeb is unduly fond of DDT, thinking that reversing its ban would solve all our problems. WorldNetDaily is part of that DDT mob. In an unbylined Jan. 10 article about how hard it is to kill bedbugs, WND includes this line:
Older Americans remember a time when the country was virtually free of the pests. DDT killed them. But then DDT was banned. No other pesticide was as effective. And, despite the environmental fears DDT raised, it was relatively safe for humans.
Actually, the "environmental fears" about DDT are very real -- DDT persists in the environment and damages wildlife, particularly fish. Whether it's "relatively safe for humans" is beside the point.
WND fails to mention that there's a good reason why DDT isn't brought back to attack bedbugs: it doesn't work on them anymore. Experts agree that most bedbugs are immune to DDT.
The WND article also has a misleading headline: 'Invasion of the KILLER bedbugs." But bedbugs don't kill -- though, as the article notes, people have been killed in attempting to eradicate the pesky bugs.
Posted by Terry K. at 8:52 AM EST