What Stories Did WND Cover Up In 2015?
Topic: WorldNetDaily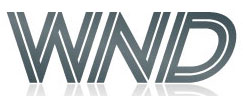 So WorldNetDaily has once again published its annual "Operation Spike" list of what it claims are "the most underreported or unreported news events of the year" but is really about its own top right-wing stories and editor Joseph Farah's personal agenda.
That makes it a good time to do our own year in review and look at the stories WND spiked in 2015.
First up, of course, is WND's apparently helping to inspire Dylann Roof's masscare of blacks at a Charleston church. We documented how Roof shared an obsession with "black-on-white crime" with WND regulars Colin Flaherty and Jack Cashill, as well as a fondness for apartheid-era South Africa with WND columnist Ilana Mercer. But WND has censored this story on its website, with only Cashill responding to it by trying to change the subject and peddle the conspiracy that Roof didn't atually write the manifesto in which those views were articulated.
WND has also covered up how -- using its own standards as applied to Barack Obama -- that Ted Cruz is not eligible to be president. When Cruz announced his candidacy for president in early 2015, WND did not want to bring up the subject, instead gushing that Cruz "will follow the playbook of the right's greatest hero, Ronald Reagan." Even WND's chief birther, Jerome Corsi, doesn't want to touch it -- perhaps because doing so would meanhe would have to admit he was trying to destroy Obama instead of being a fair and balanced reporter.
Another story WND definitely made sure was buried was the failure of a super PAC funded by WND and endorsed by Farah and Corsi for the 2014 midterm elections. The Takeover Super PAC raised less than $55,000 -- much of that from WND itself -- and spent nearly all of it on salaries and administrative expenses, with no money being spent on behalf of any candidate.
WND obviously believes it should not be subjected to the same standards it holds others. Given WND's atrocious record as the worst "news" organization in America, is that a surprise?
Posted by Terry K. at 6:51 PM EST