The Super PAC That Didn't Do Anything
A super PAC endorsed by WorldNetDaily's Joseph Farah and Jerome Corsi did not donate to candidates, got the bulk of its money from WND, and spent it all on administrative expenses and fundraising.
By Terry Krepel
Posted 1/28/2015
---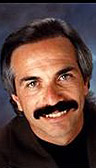 Joseph Farah
In an email sent in March 2014 to WorldNetDaily's mailing list, WND editor Joseph Farah did his best to talk up the new super PAC he became involved with, Takeover Super PAC.

Farah and his employee, birther extraordinaire Jerome Corsi, are on the advisory board for the super PAC, which claims a mission to "challenge America's new political establishment and party bosses to restore limited government as described in the U.S. Constitution." Farah gushed:
A new organization, Takeover Super PAC, has been created by a group of people I trust. They're shrewd and solidly-conservative patriots. I believe Takeover Super PAC will launch the next, and LAST, American revolution. They will challenge America's new political establishment and party bosses to restore our Constitution.

Remember how we overpowered Obama and his comrades in 2010? The Tea Party proved we ARE the majority. Now it's time to make our voices heard once again!

I'm putting everything behind Takeover Super PAC.

If you're like me, you're tired of supporting people and organizations who bargain away our rights. We elect alleged conservatives who go to Washington D.C. and become turncoats. Over and over again, we win elections but lose our country.

It's time to stop pretending we can win by losing. Takeover Super PAC won't let you down. I trust this PAC 100%.
Of course, Farah also put everything behind his birther obsession, and as a result nobody believes WND. Pretty soon, his "everything" won't mean much.
And it wouldn't be a Farah project if he wasn't asking people for money (which tells us that he is not, in fact, putting everything behind his super PAC), and Farah's email linked to a donation page, asking, "Will you draw a line in the sand with me NOW and donate $3 to Takeover Super PAC?"
Like a lot of things Farah says, his email turned out to contain numerous false claims.
According to the Center for Responsive Politics' Open Secrets website, Farah put virtually nothing behind the Takeover Super PAC. Of the $54,592 the super PAC has reported raising as of Sept. 30, $30,000 of it -- more than half -- came not from Farah but from WND itself. The super PAC received only two other donations of more than $200, none of which came from Farah.
As the 2014 election drew even closer, the super PAC's fund-raising abilities deteriorated even further. A post-election report Takeover Super PAC filed with the Federal Election Commission covering activity in October and November 2014 states that it received only $1,588 in additional donations.
Despite Farah's claim that the Takeover Super PAC was designed to "topple the establishment," not only did it do nothing of the sort, it didn't even attempt to do so.
According to Open Secrets, the super PAC donated no money to candidates, nor did it engage in any independent expenditures for or against a candidate or a party. Nearly all of its spending went toward administrative expenses.
The super PAC's top expense, $12,895, went to a company called Sullivan & Associates. An identical amount was spent on "Accountants, compliance & legal services," so one may assume that's where the money went. The second-largest expense, $11,796 -- a quarter of the money raised -- was paid to Tom Freiling, a longtime right-wing activist who serves as the executive director and treasurer of the super PAC.
The super PAC's post-election FEC filing confirms that it spent no money toward candidates or elections; it spent an additional $398 on operating expenditures and paid an additional $150 to Freiling.
Donation or loan?
Curiously, the FEC statement portrays WND's donations to the super PAC as interest-free, unsecured loans. While $10,000 of that was due to be paid back to WND at the end of 2014, the remaining $20,000 has a due date of December 2025.
According to the FEC filing, Takeover Super PAC had just over $10,000 on hand as of the end of November. Is that money earmarked to be returned to WND for that apparent loan?
ConWebWatch contacted Farah for comment on the super PAC, but he did not respond prior to publication.
Other advisory board members
Other members of Takeover Super PAC have connections to Farah and WND.
Floyd Brown is perhaps most notorious for creating the infamous Willie Horton ad attacking Michael Dukakis in the 1988 presidential campaign. He currently runs the Western Journalism Center, created by Farah in the early 1990s and best known for serving as a conduit to promote Christopher Ruddy's anti-Clinton reporting using money donated by right-wing financier Richard Mellon Scaife. Under Brown, the WJC is a fringe-right operation that traffics in Obama conspiracy theories and other far-right opinion; in 2010, it produced an error-ridden, WND-published book calling for Obama's impeachment.
Richard Viguerie is a longtime right-wing activist and is considered a pioneer in using direct mail to raise money for candidates and causes. WND published Viguerie's most recent book, "Takeover."
William Murray is a right-wing activist and homophobe whose career these days appears in no small part to be about trashing his deceased mother, atheist activist Madalyn Murray O'Hair. His columns are regularly published by WND; in one column, he blamed a train crash on homosexuality.
Freiling's 2012 operation
Interestingly, Freiling ran an operation very similar to the Takeover Super PAC in the 2012 campaign. He headed the Patriot Super PAC, which according to Media Matters, was run along with a consulting firm called Grassroots Action Inc., which was paid more than $374,000 by the Patriot Super PAC. Grassroots is headed by Steve Elliott, who according to Media Matters was a member of Takeover Super PAC's advisory board. Freiling was paid $78,239 for his role in the Patriot Super PAC.
Related article on ConWebWatch:
Of the more than $922,000 Patriot Super PAC raised, only $163,418 was spent on independent election expenditures -- all on losing causes. The vast majority of it, $114,613, was spent against President Obama, apparently to produce and air a peppy jingle-filled ditty with lyrics addressed to Obama like "You're biracial and I am too/racial profiling's OK if it's a vote for you." The video's effect also bear a passing resemblance to the techniques of WND videographer Molotov Mitchell.

The ad was created by activist Ryan Scott Bomberger, who explained his ad this way: "After watching, with shock, the Supreme Court's supremely wrong decision on Obamacare (aka The Affordable Care Act), I was outraged that 5 justices affirmed the government's right to push any action upon citizens as long as it's a form of taxation. I had enough! So I wrote 'GET OUT!', sang, harmonized, designed, animated, and simply created it all to make a political statement. If the Constitution is a living document, STOP killing it."

The rest of the PAC's independent expenditures were spent in support of Mitt Romney, Utah House candidate Mia Love,and Florida House candidate Allen West, all of whom lost their campaigns.

Freiling's performance in money raised vs. money spent on candidates or issues -- particularly with the Takeover Super PAC -- seems to put him in the category of activists who are more interested in using super PACs to feather their own nests rather than providing any genuine aid to the conservative causes they claim to support. Politico has reported on the prevalence of such "scam PACs" on the right.

Sounds about right -- it sure looks like the donors to Takeover Super PAC were scammed because they got nothing for the money they donated. Except, of course, for Freiling, who paid a fifth of the donations to himself, and for WND, which appears to have a claim on any future donations.