CNS Complains Of Lack of Details On Obama Gun Changes -- Then Mocks Those Changes
Topic: CNSNews.com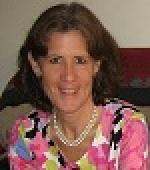 CNSNews.com reporter susan Jones apparently thinks she's a comedian, and that her comedic stylings have priority over her so-called reporting.
After President Obama issued his execultive orders regarding gun regulations, Jones devoted a Jan. 5 article to complaining that a fact sheet on Obama's changes was "somewhat vague" on what it means when it claims that people "in the business" of selling firearms must obtain a federal permit to do so. Jones' story quickly crumbled; an "editor's note" was later added with Obama's pretty clear statement on what it means.
The next day, Jones followed up with an article on "new guildance" on the subject; she doesn't explain whether it appeared before she wrote her previous article.
So Jones has her details now. What does she do? She mocks them, particularly the examples provided in the "guidance" for having "all-American names" and thus lacking "diversity." Check out the mocking tone:
On Tuesday, President Obama said, "[A]nybody in the business of selling firearms must get a license and conduct background checks or be subject to criminal prosecutions."

But federal law already requires anyone in the business of selling firearms to get a license and conduct background checks.

So what's new in what the president announced? Extra scrutiny, perhaps.

In new guidance dated January 2016, the Bureau of Alcohol, Tobacco, Firearms and Explosives explains what it means to be "engaged in the business" of dealing in firearms.

[...]

ATF notes that other factors may apply, including whether you represent yourself as a dealer in firearms; whether you are repetitively buying and selling firearms; the circumstances under which you are selling firearms (are you selling them shortly after acquiring them?); and whether you are looking to make a profit.

Here (verbatim) are the nine examples offered as specific guidance by ATF: (Note the all-American names used in the examples; no diversity here!)
The headline on Jones' article piles on the sneering attitude by name-checking the people in the ATF's examples: "Bob, Joe, Sharon, David, Lynn, Scott, Debby, Jessica, Doug: No Diversity in ATF's New 'Guidance' on Gun Sales."
This is a reporter who's supposed to be taken seriously? And this is a website that's supposed to be taken seriously as a "news organization"? We're not seeing it.
Posted by Terry K. at 4:01 PM EST