CNS' Starr Keeps On Shilling For The Oil Industry
Topic: CNSNews.com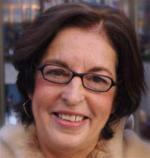 We've detailed how fossil-fuel purveyors like ExxonMobil and T. Boone Pickens have donated generously to the Media Research Center, and how Penny Starr, reporter for MRC division CNSNews.com, has served as a loyal stenographer for those interests, paraticularly the American Petroleum Institute.
Starr performs her API stenography duty again in a Jan. 5 article uncritically promoting how, at a press conference, "American Petroleum Institute president and CEO Jack Gerard said Tuesday that federal government data show the United States will continue to rely on fossil fuels as its main source of energy for decades to come, despite efforts by environmentalists to work toward a goal of banning them." Starr went on to highlight how "Gerard said the U.S. was the world's leader in gas and oil production while also leading the world in carbon reductions – thanks, in part, to increased production of fossil fuels, specifically liquefied natural gas (LNG)."
Despite the fact that the CNS mission statement claims that it "endeavors to fairly present all legitimate sides of a story," Starr quotes nobody else in her article except Gerard.
In other words, Starr's "news" article is no different in content and tone than an API press release. Given how often she fawningly writes about the lobbying organization, Starr may actually be on the API payroll for all we (and her readers) know.
Posted by Terry K. at 4:29 PM EST
Updated: Friday, February 12, 2016 4:30 PM EST