WND's Loudon Pushes Ridiculous Conspiracy Behind Obama's Use Of 'ISIL'
Topic: WorldNetDaily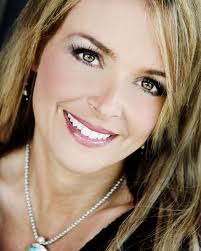 WorldNetDaily believes President Obama has a sinister motive for referring to ISIS as ISIL. WND columnist Gina Loudon is the latest to buy into the conspiracy:
Am I the only one shocked that the only people in the world who use the term "ISIL" rather than ISIS are the Obama administration officials and a few Republican senators who share Obama's zeal for removing Assad? ISIS describes lands it holds in Iraq and Syria and accurately represents who it is. The Levant refers to a Syrian and Palestinian territory, land it does not hold, and ignores the existence of Israel all together. Why give ISIS that propaganda boost[?]
In fact, ISIL more accurately reflects the name of the Islamic State group and its ambitions describing the region it wants to establish an Islamist caliphate in, which would emcompass much more than Iraq and Syria. And as we've noted, the Obama administration says it uses ISIL in part because it doesn't share the name with a Greek goddess and those named after her, as ISIS does.
Loudon is so committed to her conspiracy theory that she failed to mention that Obama and other administration officials are on the record referring to the Islamic State as Daesh, which the group considers a derogatory name despite being based on the group's acronym in Arabic.
Posted by Terry K. at 8:25 AM EST