WND's Flip-Flop On Crime Motive Speculation Flips Again
Topic: WorldNetDaily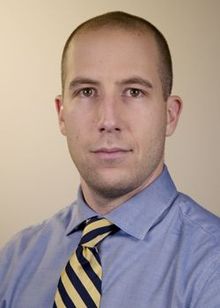 It was literally earlier this week that WorldNetDaily exposed its flip-flopping double standard on presuming a motive in a horrific crime: We weren't supposed to presume that the guy who killed three people at a Planned Parenthood clinic while ranting "no more baby parts" is a right-wing nutjob, but we must presume that a black guy who killed two white women during a rampage in which he also randomly fired shots into a house and a municipal bus was obviously a racist.
Well, WND is demanding we presume that -- despite the investigation only beginning and no firm conclusions being made -- the shooters in the San Bernardino massacre must be "Islamic terrorists." WND reporter Douglas Ernst is mad that President Obama just won't jump to his pre-determined conclusions:
The California massacre on Wednesday was carried out by a devout Muslim with an "IED factory" in his garage, but President Obama still thinks an Islamic terrorism designation is premature.

[...]

"At this stage, we do not yet know why this terrible event occurred. We'll get to the bottom of this and be vigilant getting the facts before we issue decisive judgments on how this occurred," Obama said Thursday during an address from the White House.

Assistant Regional FBI Director David Bowdich said the same thing late Wednesday.

"It's possible it goes down that road. It's possible it does not," Bowdich said, WND reported.
Did Ernst not read what his own website published on speculating motive just a few days before? Or did he just skip over it and go a couple days further back for the point of view that jibes with the WND narrative of the day?
Posted by Terry K. at 12:34 AM EST