CNS Touts Right-Wing Extremist's Call For 'Muslim Control'
Topic: CNSNews.com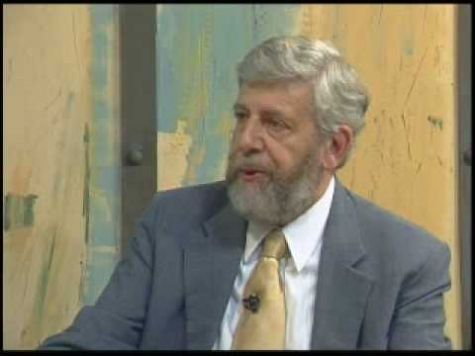 Mairead McArdle writes in a Dec. 4 CNSNews.com blog post about how "Long-time conservative columnist and author Don Feder remarked Friday that perhaps what the United States needs is not more gun control, but 'Muslim control.'" McArdle goes on to uncritically promote Feder's anti-Muslim sentiments, but she little to say about Feder himself; along with the above description, she adds only that he is "a former syndicated columnist and editorial writer for the Boston Herald."
What McArdle won't tell you: Feder is a far-right activist who's anti-gay and leans toward white nationalism.
We've documented how Feder served as a "communications director" for a documentary called "Demographic Winter," which frets that white right-wing Christians are not having enough babies and will soon by overrun by brown people who have more children. Feder has (dishonestly) defended white nationalist and anti-immigration leader John Tanton.
On top of that, Feder is communications director for the World Congress of Families, a right-wing group that is not only virulently anti-gay but has grown closer to Russian dictator Vladimir Putin, endorsing his anti-gay policies and even planning to hold a meeting in Moscow until Russia invaded Ukraine (the meeting went on, but WCF had to drop its name from it).
Earlier this year, Feder penned a rabidly anti-Hillary column with the less-than-subtle headline "Top Ten Reasons Why Hitlery Will Never Be President," in which one of those reasons is that she's too ugly to get elected.
This is who CNS now considers a person whose opinions are worth spreading. And thus, CNS' race to the right-wing fringe continues apace.
Posted by Terry K. at 9:56 PM EST