CNS' Sad, Lying Little Pitch For Cash
Topic: CNSNews.com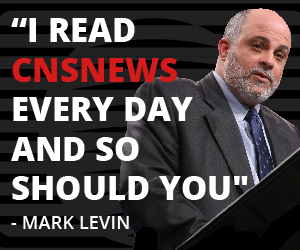 A new Media Research Center donation page for CNSNews.com begins its sales pitch like this:
Americans deserve and demand the truth from their news media. Unfortunately, America's newsrooms are full of lies, bias, and even censorship. That's why CNSNews.com exists.
So that explains it! CNS exists so that the MRC can get in on some of that sweet, sweet action.
Bias? Check.
Censorship? And how.

The pitch goes on:
Since 1998, CNSNews.com has been THE alternative news source for individuals, news organizations, and broadcasters. As a member of the Media Research Center family of networks, CNSNews.com has evolved into one of the top sites on the Internet—reporting the news that the liberal media refuse to cover.
You mean like uncritically quoting right-wing religious figures at length? Or reprinting old film scripts? Not sure how any of that qualifies as "news." Anyway, continuing with the pitch:
We have produced one major scoop after another and are an indispensable online resource for news as it should be reported—accurate, balanced, and unfiltered. No wonder conservative talk show host Mark Levin says, "I read CNSNews.com every day, and you should too."
As its Duggar fiasco demonstrates, CNS' brand of journalism is anything but "accurate, balanced, and unfiltered." And Levin says that about CNS because the MRC pays him to say it.
The pitch concludes by declaring that CNS "rely solely on donations from conservatives to help us report the news the liberal media distort, slant, or censor." So CNS can do its own distortions, slants and censorship, of course.
It's a sad little pitch that denies reality -- and actually tells lies -- to make a grab for cash. But that's what the MRC does.
Posted by Terry K. at 11:00 PM EDT