WND Columnist Promotes Fraudulent Anti-Kinsey 'Researcher'
Topic: WorldNetDaily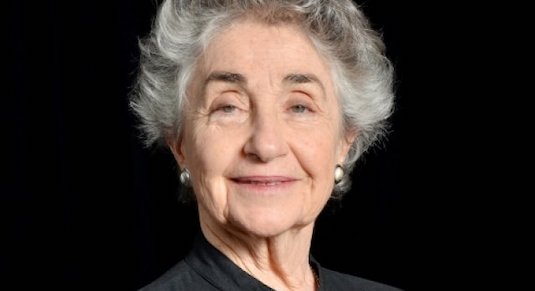 Matt Barber rants in his April 17 WorldNetDaily column:
The very notion of "gay marriage" is an artificial construct. It's the aberrant byproduct of the sexual revolution, which, itself, was largely instigated by bug doctor turned "sexologist," Alfred Kinsey.

Though married to a woman who took part in his many filmed "scientific" orgies, Kinsey was a promiscuous homosexual and sadomasochist. He managed to completely upend and twist the world's perception of human sexuality in the 1950s and '60s with his world famous "Kinsey Reports."

While his "research" has been universally discredited and exposed as fraudulent, ideologically motivated and even criminal, it remains, nonetheless, the primary source behind today's "sexual orientation science."

For this reason, and many others, the novel notion of "gay marriage" sits atop a house of cards.

On April 28, the U.S. Supreme Court will hear oral arguments on whether to attempt, once and for all, the deconstruction and redefinition of the institution of marriage. The court will then hand down a decision by the end of June. In anticipation of this landmark case, civil rights law firm Liberty Counsel has submitted to the Supreme Court a friend of the court brief that reveals the criminally fraudulent foundation upon which the "marriage equality" Tower of Babel has been raised.

Among other things, the brief features the findings of Dr. Judith Reisman, the foremost expert on Kinsey's pseudo-scientific cultural activism. Reisman has served as scientific consultant to four U.S. Department of Justice administrations, the U.S. Department of Education and the U.S. Department of Health and Human Services (HHS). She is a visiting professor of law at Liberty University School of Law and works hand-in-hand with Liberty Counsel.

See all of Dr. Reisman's books on sexual fraud at the WND Superstore.

As the brief reveals, most people are completely unaware that during his tenure at Indiana University, Kinsey facilitated, with stopwatches and ledgers, the systematic sexual abuse of hundreds, if not thousands, of children and infants – all in the name of science.

Kinsey asserted that children are "sexual from birth." He further concluded, based upon experiments he directed and documented in his infamous Table 34, that adult-child sex is harmless, even beneficial, and described child "orgasm" as "culminating in extreme trembling, collapse, loss of color, and sometimes fainting. …" Many children suffered "excruciating pain," he observed, "and [would] scream if movement [was] continued." Some "[would] fight away from the [adult] partner and may make violent attempts to avoid climax, although they derive[d] definite pleasure from the situation."

It's little wonder that Dr. Reisman identifies Kinsey as a "sexual psychopath."
Actually, it's Reisman who's the fraudulent researcher, and her obsession with Kinsey could certainly be described as approaching the psychopathic.
As we documented back in 2006, Reisman's doctorate is in communications, not in any scientific discipline. Her anti-Kinsey screeds are filled with "innuendo, distortion, and selective representation of decontextualized 'facts,'" according to one scholarly reviewer of her work.
Contrary to Reisman's and Barber's assertions, Kinsey never performed sexual experiments on children or infants. As the Kinsey Institute points out, the "Table 34" to which they refer is based largely on adult recollections and parents observing their children; it also includes data from a small number of adult men who had engaged in sexual contacts with children.
Reisman is an ideologically driven fraud to counts on right-wing press to further her anti-Kinsey obsession. She gets away with it because the dead can't be libeled and because of complicit right-wing outlets like WND who refuse to fact-check her.
The fact that Liberty Counsel based an amicus brief on Reisman's highly questionable, if not fraudulent, so-called research tells us -- and has brought on Reisman as a a visiting professor of law at Liberty University despite her not having anything resembling a law degree -- that Liberty Counsel doesn't care much for truth if it contradicts its right-wing agenda.
Posted by Terry K. at 7:21 PM EDT
Updated: Sunday, April 19, 2015 7:22 PM EDT