Newsmax-Promoted Investment Analyst Sanctioned By SEC
Topic: Newsmax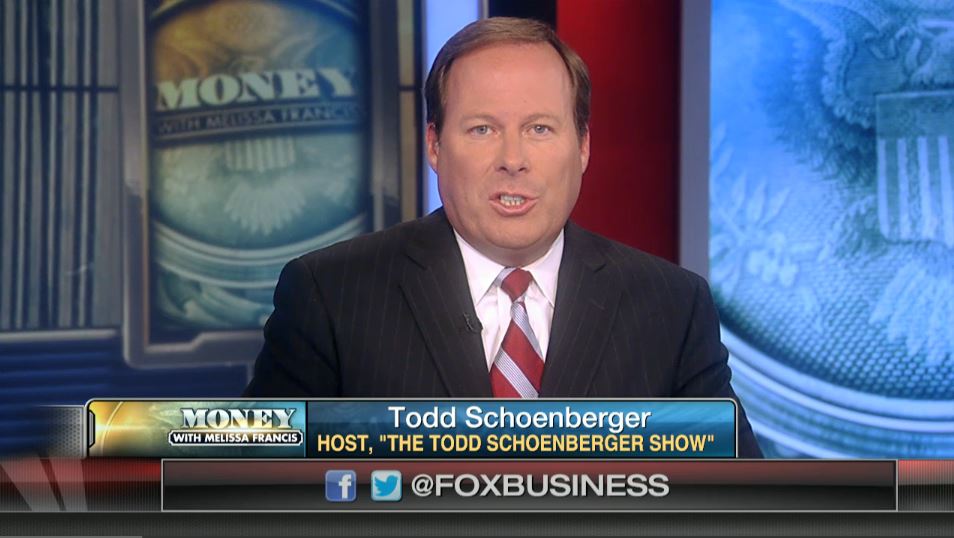 In early June, self-proclaimed investment guru Todd Schoenberger was sanctioned by the Securities and Exchange Commission for spending $130,000 he was given by investors to put in a hedge fund on personal uses instead, as well as other allegations of fraud. He was ordered to pay $69,000 in reimbursement and "prejudgment interest," and he is forbidden from "associating with any broker, dealer, or investment adviser and from serving as an officer or director of a public company."
Media Matters has already noted that Schoenberger made numerous appearances on various cable business networks. But Newsmax has regularly promoted him as well.
A search of Newsmax archives shows 21 references to Schoenberger between January 2011 and November 2014, usually making dubious predictions.
For instance, in an April 2012 article, Schoenberger predicted that stocks would fall 35 percent by the end of the year, despite the fact that had risen 11 percent so far that year. A July 2012 article quoted Schoenberger doubling down by predicting that stocks would fall 40 percent by the end of the year. That didn't happen, of course; by May 2013, Schoenberger had changed his tune and was advising people to buy stocks in a market that, as Newsmax stated, "has already made big gains for 2013."
Schoenberger asserted in a September 2012 article that only "suckers" were buying Facebook stock, claiming its fundamentals weren't strong and that CEO Mark Zuckerberg is "wearing the hoodies" and "not doing anything." In fact, despite Schoenberger's claim that Facebook stock "is not a bottom right now" at around $18 a share, that was its bottom, and the stock is surrently more than $80 a share.
Missing from Newsmax's Schoenberger archive, however, is any mention of his SEC sanctioning.
Posted by Terry K. at 8:15 PM EDT