WND Marks Anniversary of Terri Schiavo's Death With More Bias
Topic: WorldNetDaily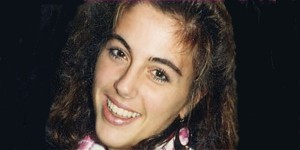 With the 10th anniversary of the death of Terri Schiavo, it was inevitable that WorldNetDaily -- which covered the heck out of the Schiavo case -- would mark it somehow. And it does so with a March 30 column by Diana Lynne, WND's main reporter on Schiavo at the time.
Lynne was a highly biased reporter, blatantly taking the side of Schiavo's family, the Schindlers (who didn't want Schiavo, who had been in a persistent vegitative state for about 15 years, to die) and against her husband, Michael (who sought to let Terri die). We actually wrote a letter to WND seeking changes to make it coverage more fair and balanced, which actually did result in a few changes. It may have been the last time WND has taken ConWebWatch's sound jounralistic advice.
Lynne's column is preceded by a self-serving "editor's note": "Diana Lynne is one of two reporters who broke the story of the struggle over Terri Schiavo's life – both of them with WND. Lynne's coverage eventually brought the story to the attention of international media." Never mind that very little of that reporting was fairly presented.
In her column, Lynne plays advocate again, lamenting "the killing of an innocent, defenseless, disabled woman who was not suffering from a terminal illness" and blaming the "mainstream media" for its "rampant distortion, bias and misreporting of facts" -- displaying an utter lack of self-awareness of her own rampant distortion, bias and misreporting of facts. She again effectively accuses Michael Schiavo of murder, suggesting that "he was the one who no longer wanted Terri 'to be'" and claim he was aided by "a pro-death, activist attorney whose fees were paid for with the lion's share of the $750,000 earmarked for Terri's care."
Lynne's column concludes with a WND plug for her book on the case: "Diana Lynne tells the complete, unvarnished story that led to Terri Schiavo's court-ordered death – order 'Terri's Story' to commemorate the 10th anniversary of her passing." As we've documented, Lynne's book is just as biased as her reporting, portraying the Schindlers much more sympathetically than Michael Schiavo and hiding the right-wing interests that financially supported the Schindler family's fight against Michael (which she misleadingly portrayed as "a grass-roots effort") and buried the fact that the Schindlers' spokesmen, Randall Terry and Gary McCullough, are anti-abortion extremists; McCullough served as a media consultant to Paul Hill, who was convicted and executed for the murder of a doctor who performed abortions (and is quoted as saying, "Paul Hill is my friend. No, I won't denounce his actions").
The bias never ends at WND -- even 10 years after the fact.
Posted by Terry K. at 12:12 PM EDT