It's Time For WND's Occasional Warning Of The 'Coming Financial Collapse'
Topic: WorldNetDaily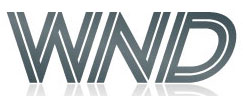 Barrett Moore's March 20 WorldNetDaily column starts ominously:
Candidly, I don't have the time right now to be writing an article that most in the West would ignore or repudiate. I wrote this piece, however, for the staff of WND with whom I have consulted over the years. WND is one of the few news organizations in America that is interested in truth, and unconcerned with the consequences of reporting it. I admire that, and so should you. Few news organizations remain that are not just inundating us with misinformation and propaganda. But I digress.

We are at the precipice of war, and this is a call to action. While it might not come tomorrow, the threat does grow by the day as conflict between the largest and most powerful nation states becomes inevitable, driven by the impending implosion of the empire of debt accumulated by Western democracies, and by the yearning of Russia and China (and their surrogates) to escape the constraints of almost 70 years of American hegemony.

I am not talking about another one-sided skirmish in the desert, but rather a real war, where satellites fall from the sky, ships sink, supply chains are disrupted and there is a loss of life not seen since the last century; a war of such a magnitude that few Westerners alive today can comprehend it. Such a war will alter the world as we know it. And, reading the tea leaves, it seems there is little we could do now to stop it. At this stage, all that is missing is the spark that ignites the inferno. It might come tomorrow, it might delay a while longer. We can prepare, but preparation takes years and years, and requires a threshold level of certainty that the threat exists, that it merits attention, that it demands action.
A lot of ranting about "the coming financial collapse" follows, peppered with things like, "If you question my advice, then tell me, why did Mr. Jamie Dimon buy an island? Or why does Hank Paulson actually live on one? Or what about James Cameron, who up and moved to New Zealand?" Barrett concludes: "You have been warned. Recalibrate your mindset. Now prepare."
Funny thing about that whole "rich people fleeing the country," though. Former WND financial columnist Porter Stansberry did pretty much the same "coming financial collapse" rant five years ago, complete with bragging about how he's prepared to flee the country at a moment's notice:
I'm built for pleasure, not for fighting. So I've simply designed an "escape pod." I have a nice boat on the dock right behind my house in Miami. I can safely leave the country -- at any time -- with most of my wealth, within 24 hours. I'm building a house on the water in a safe foreign country that doesn't have any ties to America (Nicaragua). I've moved a significant amount of my savings out of the country -- legally. I'm pursuing a diplomatic passport to ensure any attempt to restrict travel out of the country won't stop me.
Given that Stansberry is involved with dubious financial schemes that have netted him a $1.5 million sanction from the Securities and Exchange Commission, his desire for an "escape pod" is probably not driven by the state of the U.S. economy.
Posted by Terry K. at 12:07 PM EDT