WND's Klayman Lies About Obama and the Redskins
Topic: WorldNetDaily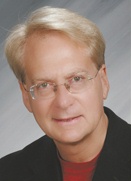 Larry Klayman rants in his June 20 WorldNetDaily column:
In this age of so-called political correctness comes yet a new outrage. This week the U.S. Patent and Trademark Office, succumbing to pressure from the likes of Senate Majority Leader Harry Reid, invalidated the Washington Redskins' trademark on the grounds that it is offensive to Native Americans. The absurdity of all of this is self-evident.

Where does the madness stop? For years Indian activists have been trying to get the Cleveland Indians to cease using a bucktoothed red-faced logo, "Chief Wahoo," on their hats and uniforms. Should we white people complain when trademarks and logos depict someone who is a pale face? Should black people complain similarly because the Cleveland NFL football franchise has been for decades named the Browns? And, should Peter Sellers' "Pink Panther" movies be banned because in them Inspector Clouseau refers to his Asian sidekick Cato as "my little yellow friend." The hard fact is that American Indians do have a rosy complexion, and in fact it is quite appealing aesthetically.

And now our "Mullah in Chief" has once again decided to chime in. Last Saturday, Obama, instead of handling the impending crisis in Iraq, decided to handle what is clearly a more important matter by opening his big mouth and stating, "If I were the owner of the team and I knew that there was a name of my team – even if it had a storied history – that was offending a sizable group of people, I'd think about changing it." Obama surely knows best about offending a sizable group of people. Maybe he should change his middle name, Hussein, since it dredges up memories of Saddam Hussein, among other thoughts.
But Obama -- whom Klayman libels yet again with the "Mullah in Chief" smear -- did not say those words "last Saturday," which would have been June 14. There was no compelling reason to, since the decision on the Redskins trademark wasn't issued until June 18. Obama actually said those words last October, when he was asked about it in an interview and Iraq had not yet returned to the headlines.
We'd express amazement that Klayman could have botched such a simple fact, but we know what a crappy lawyer he is.
(P.S. We made a screenshot of Klayman's error, and we will post it if Klayman and WND alter the column without acknowledging the error.)
Posted by Terry K. at 1:06 AM EDT
Updated: Tuesday, June 24, 2014 11:11 AM EDT