There's A Reason Live Action Is Ignored By Non-Right-Wing Media
Topic: Media Research Center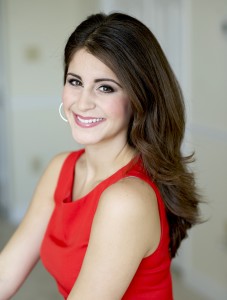 Katie Yoder writes in a May 28 Media Research Center Culture & Media Institute item:
It seems like prime media bait: a group accusing a taxpayer funded organization of horrors from racism to sex trafficking. Except that the story is centered on abortion – and the accused is Planned Parenthood.

Pro-life advocacy group Live Action has released an investigative report and video compiling "shocking activity" that occurs within Planned Parenthood's abortion clinics. As part of a Planned Parenthood Exposed campaign, Live Action asked Americans to sign a petition to halt the $500 million per year in taxpayer money that funds Planned Parenthood. Members of Congress received copies of the report on May 28, according to the press release.
The fact that Yoder is uncritically copying from a Live Action press release shows us the low level of scrutiny she is providing the group. And why should she question anything Lila Rose's group does? They adhere to Yoder's anti-abortion agenda, and that's all she needs to know.
Yoder laments that Live Action "most likely can't rely on the media to spread its message" -- but she can certainly count on the MRC to do so, which presumably is why Yoder is so willing to be the group's hype woman. But she ignores a key reason what that is: Lila Rose is as dishonest as the activist who trained her, James O'Keefe.
Media Matters has documented how Rose's group has released numerous false attacks on and dishonest smears of Planned Parenthood, which Rose has apparently declared her mortal enemy.
Yoder will never tell you about any of that, of course -- that runs counter to her little PR operation.
Neither will the MRC's "news" division CNSNews.com, which published a May 30 article by Zoey DiMauro that promotes Rose's campaign of dishonesty and made no apparent effort to let any of her critics respond.
Posted by Terry K. at 7:53 PM EDT