NewsBusters Unhappy People Coming To Logical Conclusion On False-Claim Lawsuit
Topic: NewsBusters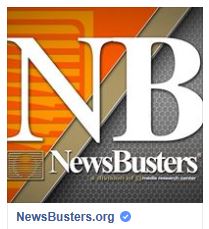 Gabriel Malor writes in a June 17 NewsBusters post:
Yesterday, the Supreme Court ruled unanimously that pro-life organization Susan B. Anthony List should be allowed to challenge in court an Ohio state law that criminalizes making false statements in an election campaign. The law, which subjects individuals and groups to costly litigation, fines, and even jail time if they can't defend their political speech to bureaucrats and judges, was used in 2010 to intimidate billboard owners into rejecting the pro-life group's election advertising. The question of whether "somebody should be able to get into federal court," in the words of Justice Kagan at oral argument, united both the left and right wings of the high Court given the obvious and repellent injury to free speech rights.

Although it said that Susan B. Anthony List should have its day in court, the Court did not rule on the underlying merits of Ohio's false statements law. But that's not how left-wing commentators saw it. Immediately mischaracterizing the decision as endorsing a "right to lie," writers from across the Left used the decision to smear Susan B. Anthony List, in particular, and the political right, in general, as liars.
Malor ignores the fact that if you are fighting against a law that penalizes false political claims, as the Susan B. Anthony is, the conclusion is logical and inescapable that the SBA List wants to be able to spread falsehoods with impunity.
Melor also fails to explain what's so onerous about having to prove the truth of your words.
Posted by Terry K. at 3:26 PM EDT