Aaron Klein Anonymous Source Watch
Topic: WorldNetDaily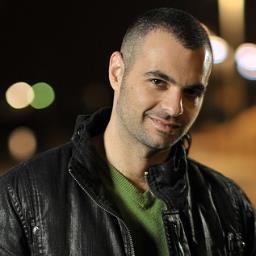 Aaron Klein writes in a June 17 WorldNetDaily article:
Members of the Islamic State of Iraq and the Levant, or ISIS, were trained in 2012 by U.S. instructors working at a secret base in Jordan, according to informed Jordanian officials.

The officials said dozens of ISIS members were trained at the time as part of covert aid to the insurgents targeting the regime of Syrian President Bashar al-Assad in Syria. The officials said the training was not meant to be used for any future campaign in Iraq.
This being Aaron Klein, no actual evidence is offered to back up this claim, only the word of mysterious, anonymous "informed Jordanian officials" in whom Klein has provided no reason whatsoever for readers to place their trust.
Klein continues:
Last March, the German weekly Der Spiegel reported Americans were training Syrian rebels in Jordan.

Quoting what it said were training participants and organizers, Der Spiegel reported it was not clear whether the Americans worked for private firms or were with the U.S. Army, but the magazine said some organizers wore uniforms. The training in Jordan reportedly focused on use of anti-tank weaponry.
The German magazine reported some 200 men received the training over the previous three months amid U.S. plans to train a total of 1,200 members of the Free Syrian Army in two camps in the south and the east of Jordan.

Britain's Guardian newspaper also reported last March that U.S. trainers were aiding Syrian rebels in Jordan along with British and French instructors.
But those articles do not back up Klein's claim -- they disprove it. The Der Spiegel article claims that Americans were training the Free Syrian Army, the secular opposition group mainly comprised of defected Syrian Armed Forces personnel. It is not a terrorist group and is definitely not affiliated with ISIS.
Similarly, the Guardian article states that the training is being done "in an effort to strengthen secular elements in the opposition as a bulwark against Islamic extremism."
In other words, they were doing the exact opposite of what Klein claims.
Klein himself turns contradictory, writing that "The Jordanian officials said all ISIS members who received U.S. training to fight in Syria were first vetted for any links to extremist groups like al-Qaida." But a link to ISIS presumably would have disqualified them as well.
It seems that Klein's "informed Jordanian officials" aren't really terribly informed at all -- which tells us that there's no reason to believe Klein's article.
But that doesn't keep WND's Erik Rush from doing just that in his June 18 column, linking to Klein's article:
As reported in WND this week, ISIS members were trained in 2012 by U.S. instructors working at a secret base in Jordan; this has been confirmed not only by officials in Jordan, but in both the German and British press.

Are Americans now expected to believe that ISIS is among the "moderate" Muslim factions the administration has maintained it is imperative to support, for which Obama went to the lengths of first clandestinely arming and supplying, and then unilaterally amending U.S. law so that he might do so overtly?
Of course, Rush is such a rabid Obama-hater that Klein's highly dubious article is catnip for him.
(h/t Right Wing Watch)
Posted by Terry K. at 1:55 AM EDT