WND's Buddies Get Some Love From Vegas Cop-Killer
Topic: WorldNetDaily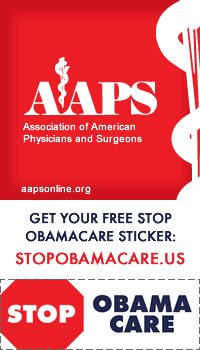 The Media Research Center isn't the only part of the ConWeb that got some love -- well, a like, anyway -- from cop-killer Jerad Miller's Facebook account. A couple of WorldNetDaily's friends can be found there too.
One is the Association of American Physicians and Surgeons, the far-right medical group that opposes mandatory vaccinations -- a stance that is undoubtedly contributing to the return of formerly conquered diseases like measles -- and has dabbled in Clinton conspiracy theories. WND has been a reliable promoter of AAPS' conspiracies, at one point even having a top AAPS official, Lee Hieb, write a column.
Another entry on Miller's Facebook likes page is the Facebook page of perpetual Oregon candidate Art Robinson, a close friend of WND managing editor David Kupelian. Kupelian and WND have long boosted Robinson's losing campaigns by glossing over issues that hurt his candidacy -- like building a homeschool curriculum around a series of decidedly racist 19th-century adventure novels or unsubstantiated claims of political retribution against Robinson's children. WND has also uncritically promoted Robinson's anti-global warming petition by avoiding the fact that many, if not most, signatories to the petition have degrees bearing no relevance to climate science.
This is the crowd WND runs with -- as well as the crowd a cop-killer runs with.
Posted by Terry K. at 11:59 AM EDT