WND's Empty Allegation of Bergdahl Ransom
Topic: WorldNetDaily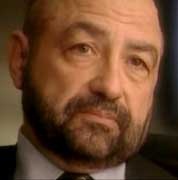 Michael Maloof's June 5 WorldNetDaily article is headlined "Questions mount over 'ransom' for Bergdahl," but the only person who's asking the question appears to be Maloof:
While the Afghan Taliban, which negotiated with the U.S. for the release of US. Army Sgt. Bowe Berdahl, is not on the U.S. terrorist list, it is a member of the Haqqani network, which has been designated by the State Department as a terrorist entity.

The Haqqani network is a notoriously violent Islamic movement out of Pakistan that for years has slipped into Afghanistan and attacked U.S. troops.

Kidnappings have been a means of raising money for its activities, which has raised concern that the U.S. may have paid a ransom to a designated terrorist entity, contrary to U.S. policy.

Informed sources say that the Haqqani network passed Bergdahl to its close ally, the Afghan Taliban. The soldier then was brought to eastern Afghanistan's Khost province to be handed over to U.S. Special Forces in exchange for five top Taliban commanders incarcerated at the U.S. base in Guantanamo Bay, Cuba.

[...]

The Haqqani network, which raises operating funds through kidnappings and ransom payments, that may have received a ransom of more than $5 million for Bergdahl's release, sources report.

According to sources, Bergdahl was held most likely in Pakistan's northern province of North Waziristan[.]
Note that Maloof provides no substantiation for his rumor-mongering, citing only "sources" (and in one case "informed sources").
Despite the utter lack of substance behind Maloof's allegations of a ransom paid for Bergdahl, WND is running with it anyway. Garth Kant pulls in his BFF, soon-to-be-former congressman Steve Stockman, to echo it in another June 5 article:
Rep. Steve Stockman, R-Texas, is demanding to know what others in Washington have virtually only dared whisper: Did President Obama pay a ransom to terrorists to secure the release of Army Sgt. Bowe Bergdahl?

The highly provocative ransom question is actually an obvious one, because even though Bergdahl was turned over by the Taliban, he wasn't held by the Taliban. He was held for five years by the ruthless Haqqani network, which is infamous for raising money by ransoming prisoners.

"The Haqqani network generally does not release Westerners unless they receive a large payment. It would be hard to believe they would release Bergdahl in an exchange that does not directly benefit them," the congressman said in a summation of a letter he sent to Obama.

That assessment was confirmed in an analysis just released by WND security expert and former pentagon analyst F. Michael Maloof, who called the Haqqani network a notoriously violent Islamic movement out of Pakistan that uses kidnappings to raise money.
So WND is citing WND, which is citing, well, nobody. And Joseph Farah wonders why nobody believes WND.
Posted by Terry K. at 10:06 AM EDT