Las Vegas Cop-Killer Loved the MRC
Topic: Media Research Center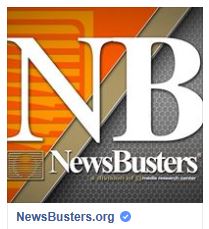 Jerad Miller has been identified, along with his wife, Amanda, as the perpetrators in the Las Vegas incident in which three people, including two police officers, were shot to death before he and his wife committed suicide. Turns out he was a big fan of Brent Bozell's Media Rsearch Center empire.
Among the 107 entries on what appears to be Miller's Facebook "likes" page are the MRC's NewsBusters and CNSNews.com, as well as Bozell's quasi-super PAC operation For America.
Why point this out? Because turnabout is fair play. The MRC has regularly highlighted the supposed liberal links to other shooters, including Floyd Corkins, who has been described has having been inspired by the Southern Poverty Law Center; the MRC complained that "media isn't interested in holding the SPLC accountable for its rhetoric." The MRC has also highlighted how "Chris Dorner, an ex-cop on a vengeful rampage against police officers in Los Angeles, praised liberal media personalities in his oddly chatty 'manifesto' posted on Facebook. " (Dorner's manifesto also contained praise for conservatives, which the MRC conveniently failed to mention.)
Will the MRC tell us what of its rhetoric may have inspired Miller? Will the MRC even admit that Miller was a fan? Don't count on it -- as of this writing, no MRC outlet has devoted any original coverage to the shootings.
Posted by Terry K. at 2:58 PM EDT