Bad Timing: WND Dismisses Domestic Terror As 'Theoretical' While Domestic Terror Hits Las Vegas
Topic: WorldNetDaily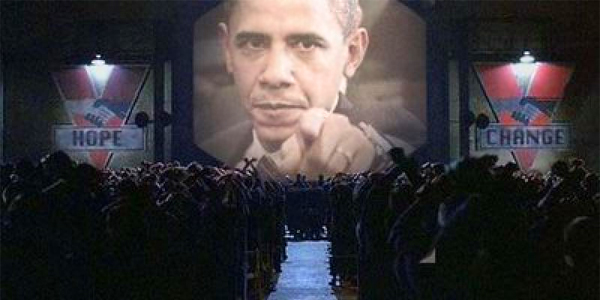 Greg Corombos writes in a June 8 WorldNetDaily article:
The Justice Department is resurrecting a program designed to thwart domestic threats to the United States, and Attorney General Eric Holder says those threats include individuals the government deems anti-government or racially prejudiced.

The Domestic Terrorism Executive Committee was created in the wake of the 1995 Oklahoma City bombing but was scrapped soon after the 2001 terrorist attacks as intelligence and law enforcement officials shifted their focus to threats from outside the country. The committee will be comprised of figures from the FBI, the National Security Division of the Justice Department and the Attorney General's Advisory Committee.

In his statement announcing the return of the committee, Holder said he remains concerned about the specter of attacks prompted by Islamic extremists, but he said this committee will be tasked with identifying other threats.

"We must also concern ourselves with the continued danger we face from individuals within our own borders who may be motivated by a variety of other causes from anti-government animus to racial prejudice," Holder said.
Around the time that WND was posting this article, however, Jerad and Amanda Miller were murdering two cops inside a pizza restaurant, following by shooting another man to death inside a Walmart, where they both eventually took their own lives.
Yet Corombos quotes Horace Cooper, co-chairman of the black-conservative group Project 21, as dismissing domestic terrorism as a "theoretical problem" and the resurrected task force as "more about a political agenda than it is in protecting Americans."
Perhaps Cooper and WND should ask the Millers' victims how "theoretical" domestic violence is.
Posted by Terry K. at 6:09 PM EDT