Newsmax Plugs Kerik Novel (Which It Published)
Topic: Newsmax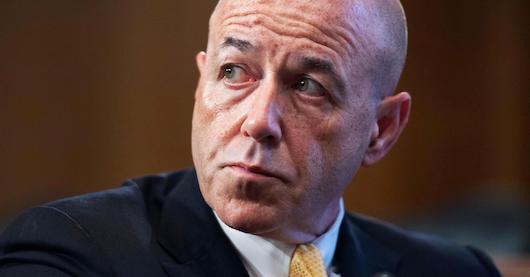 Bill Hoffman gushes in a Sept. 4 Newsmax article:
Bernard Kerik has lived an extraordinary life by any standard. Abandoned at age 2 by his alcoholic mother, he dropped out of high school, became a military policeman and martial arts specialist, then rose through law enforcement from patrolman to become a highly-decorated undercover narcotics officer in New York and then the city's top cop before it was attacked by terrorists on Sept. 11, 2001.

Drawing on these incredible experiences, the 63-year-old former commissioner has just penned an explosive new thriller, "The Grave Above the Grave."

"I've spent 30 years in policing and security, 10 of which was in the Middle East, and people constantly ask me what are my fears, and whether I believe we could suffer another 9/11 attack," Kerik tells Newsmax. "Writing this book gave me the opportunity to educate people in a fictional way what rolls around in my head daily."

In "The Grave Above the Grave," published this month by Humanix Books, Kerik tells the story of NYPD Commissioner Rick Raymond who, while battling a cop killer with Islamic terror ties, uncovers a plot to launch another devastating attack on the city. As he races against the clock, Raymond also must juggle the pressures of a grandstanding mayor, a disreputable reporter and a secret love — who just happens to be the district attorney.
What Hoffman doesn't mention: Humanix Books is a division of Newsmax -- which makes his article an in-house promotion, not "news."
Hoffman dismissed Kerik's criminal record in a single paragraph as nothing more than book fodder: "Kerik has had his share of scandals, including a stint in federal prison for tax fraud. That became the basis for his 2015 nonfiction best-seller, 'From Jailer to Jailed.'" Then he quickly returned to the business of plugging Kerik's new book and touting his pro-Trump, right-wing views, which presumably would help sell his book to Newsmax's core audience.
Posted by Terry K. at 10:00 PM EDT