WND Columnist Again Misrepresents Genocide Watch on South Africa
Topic: WorldNetDaily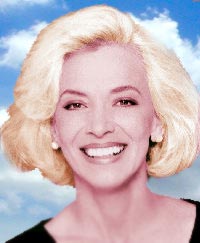 The last time WorldNetDaily columnist Barbara Simpson wrote about South Africa, we caught her making up quotes from anti-genocide activist Gregory Stanton to claim there is a "genocide" of white farmers. A year later, Simpson is still being dishonest regarding Stanton and South Africa.
In her Sept. 2 WND column on the subject, Simpson declares, "Genocide Watch has concluded, 'There is a coordinated campaign of genocide being conducted against white farmers." As with her fake quotes from Stanton, who runs Genocide Watch, Simpson doesn't provide a link to back up the claim.
And as before, we checked into it -- and that quote is fake too. It's apparently taken from a 2013 article at the right-wing FrontPageMag in which what Simpson is claiming is a direct quote of Stanton is actually a paraphrase of what he found in a 2012 investigation (italics added):
In July of 2012, Dr. Gregory Stanton, head of the nonprofit group Genocide Watch, conducted a fact-finding mission in South Africa. He concluded that there is a coordinated campaign of genocide being conducted against white farmers, known as Boers. "The farm murders, we have become convinced, are not accidental," Stanton contended. "It was very clear that the massacres were not common crimes," he added -- especially because of the absolute barbarity used against the victims. "We don't know exactly who is planning them yet, but what we are calling for is an international investigation," he added.
In addition to making up a (another) quote from Stanton, Simpson also censored the fact that Stanton's view on thte situation in South Africa has changed since 2012. Stanton wrote a 2015 article specifically stating in the headline that "'white genocide' is not underway in South Africa."
Further, farm murders and attacksd in South Africa have been on an overall downward trend since their peak in 2002.
The rest of Simpson's was not dissimilar from other WND columnists with a thing for South Africa in the wake of President Trump tweeting about the situation there -- to the point that she cited fellow columnist Ilana Mercer ranting that "White men, women and children are being butchered like animals, their bodies often displayed like trophies by their proud black assassins" -- and lamented that the U.S. isn't accepting white South African farmers as refugees, ultimately declaring, "I only pray we do something to help before there is a widespread bloodbath."
But as we've noted, there already is a bloodbath going on there -- the black murder rate in South Africa is much higher than for whites. Apparently, that's not an interesting enough cause for Simpson to be concerned with.
Posted by Terry K. at 1:46 AM EDT