WND's Ignorant 'School Is Child Abuse' Smear
Topic: WorldNetDaily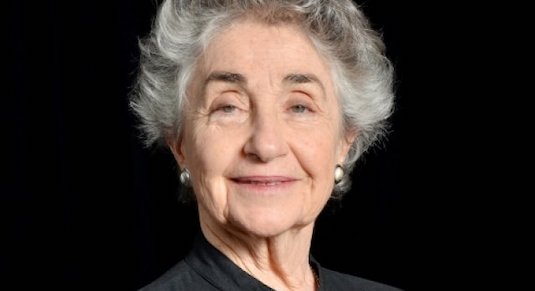 A pair of recent WorldNetDaily columns took on variations of an overused right-wing theme: that public schools are terrible to the point of "child abuse."
Anti-Kinsey obsessive Judith Reisman remains as obsessed as ever in an Aug. 31 column in which she, as near as we can tell, wants sex-education teachers arrested for distributing obscene material to children, claiming that such materials constitute "child sex abuse." Her evidence of this allegedly "obsecne" material is ... a 40-year-old pamphlet she does not prove was ever distributed in any classroom. She also bizarrely claims the sex-ed book "It's Perfectly Normal" has been "grooming child predators of every stripe."
Then, in a Sept. 4 column headlined "Sending kids to public schools is child abuse," Mychal Massie huffed that "The public school system has become a taxpayer-funded brothel where teachers have sexual relations with students and children are inculcated with deviant sexual depravity. It is our duty as Christians to provide avenues of rescue for children and families from the zeitgeist of sexual perversion extolled in public schools."

Massie then declared his preference for children to undergo forced indoctrination into Christianity:
I argued that as Christians, the summum bonum is to reach people for Christ and to manage well the resources God placed in our charge. I argued that we should advocate and then facilitate the coordination of resources to financially support private Christian schools. I contended that it was pointless to throw good money after bad in spending massive amounts of money in court battles regarding such issues as whether a grade-school child can give thanks for his food in the school cafeteria and to wage legal fights over whether children can wear a T-shirt to public school that says "Jesus Loves You."

I argued that those sums of money could be used to bring children out of public schools and into a Christian education environment. I said that we could make it a nationwide effort and use it to evangelize. I spoke of how to implement the equitable funding of same and what it would mean for advancing the Kingdom of God on earth. As a coda to this point, I add that there were no paupers at this event. The attendees were in the top tax brackets. There was real money and real old money.
Massie doesn't explain how the forced indoctrination he advocates is any better than those public-school methods he despises.
Posted by Terry K. at 9:06 PM EDT