MRC Tries To Make 'MSNBC Conservative' A Thing
Topic: Media Research Center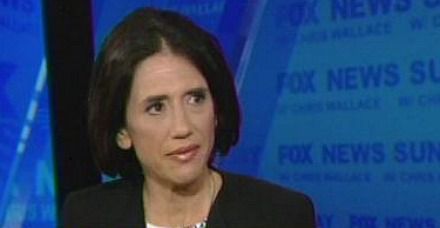 Back in 2012 or so, the Media Research Center tried to float the idea of the "MSNBC conservative" -- an attempt to bash conservatives (in this case, the target was Joe Scarborough) who failed to be conservative enough for the MRC that was really just another form of Heathering.
Now, it looks like the MRC is trying to make "MSNBC conservative" happen again.
Brad Wilmouth tries to define the term in the midst of tagging someone as one in an Aug. 1 post:
The caricature of an MSNBC conservative is a commentator with a right-leaning background who -- when appearing as a panel member on the liberal news network -- either agrees with the liberal guests or fails to rebut liberal analysis while offering little actual right-leaning analysis to the discussion. Washington Post columnist and regular MSNBC guest Jennifer Rubin may have gone beyond caricature on Monday's Hardball as she actually seemed to enjoy reporting that "social conservatives" are "dying off."
In an Aug. 22 post, the person getting the "MSNBC conservative" tag from Scott Whitlock is P.J. O'Rourke, for mocking President Trump -- as if Trump had ever exhibited conservative tendencies before the 2016 election. (Remember, MRC chief Brent Bozell declared that Trump didn't "walk with" conservatives like him until a little Mercer money apparently changed his mind and he turned the MRC into a total Trump tool.)
Wilmouth took another shot at Rubin in a Sept. 4 post, calling her not only an "MSNBC conservative" but also "allegedly right-leaning."
This attempt at nomenclature comes with no acknowledgement whatsoever of its inspiration: the "Fox News Democrat," who actually lives up to the description Wilmouth ascribes to people like Rubin, who merely holds the same views on Trump Bozell did until mid-2016.
Posted by Terry K. at 9:21 PM EDT