Should Lawyers For Smartmatic, Dominion Contact WND Next?
Topic: WorldNetDaily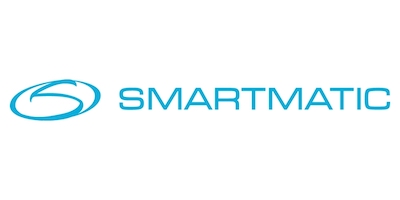 Now that Fox News and Newsmax have acceded to Smartmatic's lawsuit threat and walked back the false smears it published about the company as part of the pro-Trump election fraud conspiracy theories it has promoted, perhaps it's time for Smartmatic to work its way down the right-wing media food chain. After all, WorldNetDaily has joined those outlets in uncritically reporting false claims about Smartmatic. Let's take a look:
"We have sworn witness testimony of why the software was designed. It was designed to rig elections," [Sidney] Powell said of the Smartmatic software in Dominion voting machines.

"They did this on purpose, it was calculated, they've done it before. We have evidence from 2016 in California, we have so much evidence I feel like it's coming in through a fire hose," Powell continued.
-- Nov. 15
[Rudy] Giuliani explained that "Dominion has a software that it gets from a company called SmartMatic. SmartMatic is a Delaware company, but it's owned by Venezuelans, Venezuelans who are close to Chavez and Maduro. They actually count the vote. They count the vote in Barcelona, Spain. So the vote goes from here to Barcelona, Spain. They count it and then they give it back to us."

"Can their software change the vote?" Giuliani asks rhetorically. "Any way they want. Absolutely."

Giuliani provided some background on SmartMatic. The company "was actually established by Chavez. And the whole purpose of it was to steal elections. That's their expertise: stealing elections."

"As far as we can tell, SmartMatic owns Dominion. There's a company in between called Indra. So, we're basically having our votes counted by Venezuelans who are close to our enemy Maduro."
-- Western Journal article, Nov. 17
Attorney Sidney Powell says that her battle over the Nov. 3 election is far from over, saying that the evidence she is gathering could turn into a major racketeering case under the Racketeer Influenced and Corrupt Organizations Act.

Powell appeared Thursday on Lou Dobbs' Fox Business News program and explained what she has found.

Four names, she said, were central to her investigation: Jorge Rodriguez, a former minister for communications for Venezuela; Khalil Majid Mazzoub, whom Powell identified as a link to the U.S.-designated terrorist group Hezbollah; Gustavo Reyes-Zumeta, a computer programmer; and Antonio Mugica, CEO of the elections technology company Smartmatic, which has been linked in some accounts to Dominion Voting Systems.
-- Western Journal article, Dec. 14
Meanwhile, Eric Coomer, security director at Dominion Voting Systems -- a company falsely linked with Smartmatic and regularly named in election-fraud conspiracy theories -- has sued Newsmax, One America News Network and others because he has been falsely named in those conspiracy theories, leading to death threats and forcing him into hiding. Coomer might want to include WND on his lawsuit list because of a Dec. 2 column by James Zumwalt:
As Antifa raised its ugly head, a founder of the Faith Education Commerce United, Joe Oltman, infiltrated the group. He heard a conversation involving Antifa members and "Eric from Dominion" in September 2020. In that conversation, Eric encouraged Antifa to "keep up the pressure." When a member asked, "What are we gonna do if f****** Trump wins," Oltman said Eric responded: "Don't worry about the election. Trump's not gonna win. I made f****** sure of that!"

Oltman researched Dominion to find out who Eric was. He discovered an Eric Coomer joined Dominion as its vice president of U.S. engineering and was later promoted to voting systems officer of strategy and security. He served as a director, as well, although that information was later scrubbed.

Coomer was no casual Antifa acquaintance. In fact, he posted the entire Antifa manifesto on his Facebook page, which included endless disturbing anti-Trump rants. Additionally, he had installed updated software on more than 30,000 Georgia voting machines just before the election.

When criticized for failing to conduct adequate security testing on the software upgrade or obtain certification from the U.S. Election Assistance Commission, Coomer responded the change was minor and did not require recertification. (Meanwhile, a Dominion machine involved in Georgia's third recount effort has crashed, resulting in Dominion personnel rushing to repair it, at best, or remove evidence, at worst.)

Coomer's outrageous anti-Trump bias should have left him nowhere near those voting machines.
Oltmann -- who, according to Snopes, has refused to offer proof of his claims or a copy of the sworn court affidavit he claims to have filed regarding Coomer -- is another person Coomer is suing; Coomer he has denied any connection with Antifa.
Seems like Zumwalt and WND had better be chatting with their attorneys soon.
UPDATE: WND has published an article on the Coomer lawsuit -- but it's from the Daily Caller, not the product of WND. Therefore, there's no mention of Zumwalt using a WND column to repeat Oltmann's false attacks on Coomer.
Posted by Terry K. at 12:25 AM EST
Updated: Wednesday, December 23, 2020 1:51 PM EST