What LGBT Stuff Is The MRC Freaking Out About Now?
Topic: Media Research Center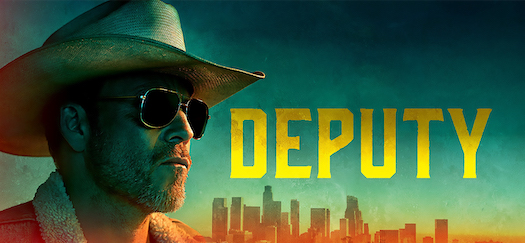 As the world descended into a coronavirus pandemic, the Media Research Center made sure to stay on-message bycontinuing its rich tradition of freaking out over anything remotely non-hateful of the LGBT community.
Alexa Moutevelis was outraged that a reboot of "Walker: Texas Ranger" will give the title character a "gay, conservative younger brother," grumbling that the show undoubtedly "will have plenty of opportunity to explore his gay personal life for audiences to watch" and sneering, "No word yet on if there will be a trans or non-binary character, but you can be sure something like will be a nice little Easter egg in there, too.
The nonbinary meltdowns continued over the show Fox show "Deputy." Rebecca Downs got upset when one character was revealed to be nonbinary and was dedicated to "living one's truth," huffing that the show is spreading "lies about biology in the name of some social justice warrior crusade": "The biology is clear that there are two sexes. There's also no "living one's truth." One is either a man or a woman." A couple weeks later, Downs complained that the show "tried to insert the issue into the series plotline again" and that another character "acted like it's all normal."
Lindsey Kornick huffed that another Disney+ series has "given in to the gay community" and that it "dives headfirst into LGBT propaganda by turning one of its main characters gay." She declared: "The Disney of old used to be about entertaining the masses. Let's hope it's not too late to return to that." It's indicative of Kornick's (and the MRC's) anti-gay bigotry that she think the mere mention of gay people is not family-friendly.
Elise Ehrhard played whataboutism regarding another show:
Recently, a prominent married politician was found in a hotel room with a gay male escort. That politician was the Democratic star Andrew Gillum, who almost beat Ron DeSantis in Florida's 2018 gubernatorial race. But in the fevered mind of Hollywood writers, it can only be a hypocritical Christian conservative who has something to hide.

The latest entry in "hypocritical Christian conservative" tropes appeared in Showtime's series Black Monday, in the episode "Mixie-Dixie," on March 15.

[...]

Democrats have provided numerous examples of shocking political sex scandals, from former President Bill Clinton to the recent example of Gillum. Yet for Hollywood writers, the only good sex scandal is one committed by a conservative, preferably a character who professes to be a devout Christian and believer in traditional values.
Kornick complained that the "Amazing Stories" reboot fell into a "propaganda trap by delivering a gay love story," further huffing: "Amazing Stories is supposed to be a show that inspires viewers with uplifting stories by upcoming filmmakers. Instead, it offers more opportunities for leftists to push their worldview on others. Only the most obsessive liberal would find that 'amazing.'" Says someone who's trying to push her right-wing worldview on others.
And Gabriel Hays felt the need to remind us how much he hates drag queens and is utterly gleeful that one of the "silver linings" of the pandemic is that drag shows have gotten shut down along with everything else:
You know, the coronavirus "social distancing" measures don't have to be all bad. There are silver linings to some of this limbo, one being that the LGBTQ community has to slow down its offenses against our sensibilities.

Both the Hollywood gay lobby (GLAAD) and drag queens have reported hits to their respective lines of work. The Gay and Lesbian Alliance Against Defamation had to cancel its annual awards show because of coronavirus and famous drag queens are lamenting the lack of people coming to their shows because of quarantine.

Hey, at least kids all over the country can be safe from drag queen story hour for a month, and by the grace of God we have a reprieve from listening to another Taylor Swift lecture.

[...]

Yeah, well again, maybe a national break from drag queens is a good thing. All the viral videos of them sexualizing kids as young as nine-months-old are proof that maybe from certain perspectives, quarantine might be good.
Wait -- doesn't the MRC hate the idea of people finding "silver linings" from the coronavirus pandemic? More MRC hypocrisy.
Posted by Terry K. at 6:10 PM EDT
Updated: Saturday, April 4, 2020 10:05 PM EDT