What LGBT Stuff Is The MRC Freaking Out About Now?
Topic: Media Research Center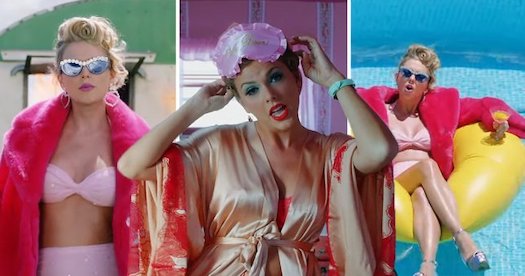 How is the Media Research Center going into LGBT freakouts these days? Let us count the ways.
Alexander Hall insisted that Google CEO Sundar Pichai was "pandering" to his LGBT employees and cared only about "maintaining politically correct status" by saying in a memo that he would consult "many groups, including people who have themselves experienced harassment" in setting future company policy in the wake of right-winger Steven Crowder's rampant homophobia against gay journalist Carlos Maza. Hall didn't frame if that way, of course; to him, Crowder is just a "conservative comedian" who was merely "making jokes at [Maza's] expense." Hall went on to sneer: "The memo didn't mention how conservative employees feel excluded after their favorite YouTubers were banned from the platform or demonetized. " Hall did not name any YouTuber who was banned or deplatformed merely for expressing conservative views (unless he's counting homophobia as a conservativ value).
Jorge Plaza complained that author Nicholas Sparks was being unfairly attacked after a lawsuit by the former headmaster of a Christian academy Sparks co-founded exposed communications in which Sparks was trying to shut down diversity efforts at the school, including forbidding the formation of an LGBT club. Plaza lamented that the lawsuit "fit too perfectly into the media's narrative: Christian organizations are racist, sexist, bigotted, and homophobic."
Alexis Moutevalis Coombs furthered the MRC's Taylor Swift-bashing by complaining about the video for Swift's song "You Need To Calm Down," which featured "dozens of (mostly) LGBT celebrity cameos" and "virtue-signals with shots of angry, illiterate, toothless hicks protesting and holding signs that say, 'Get A Brain Morans!' and 'Homasekualty Is Sin!'" Coombs did take pleasure, however, in some people on "the left" criticizing the video.
Karen Townsend was hate-watching Freefom's "Good Trouble" when she came across a transgender Hispanic character named Jazmin being given a quinceanera-type ceremony:
The episode is a vehicle for the LGBTQ activists in Hollywood to promote their social agenda. Jazmin's family is having difficulty dealing with her transition and the father is cast in a poor light. The far left still doesn't get it – transgenderism is not normal behavior. Most Americans feel as the Martinez family does – it is a struggle to come to grips with this situation from a loved one.

The storyline is also a chance to virtue-shame over the ban on transsexuals in the military. Many Americans disagree with transsexuals serving openly in the military, including President Trump. Jazmin tells the party-goers that her quinceañera is an opportunity to fundraise for The Center for Transgender Veterans. She says there are 134,000 trans military veterans, including 15,000 currently serving. The fundraiser raises $10,000 for the fight to end the military ban. And the young people watching this show are further indoctrinated.
As if Townsend isn't attempting anti-transgender indoctrination here.
Gabriel Hays lost it when current "Spider-Man" Tom Holland said he would be open to the superhero being gay, going on to attack Marvel Studios' "inclusive" vision for its superhero franchises, complaining that a "very minor gay character" in "Avengers: Endgame" was "a giant leap for the homosexual agenda being uploaded into the psyches of young comic book fans. Who knows? We may well soon be privy to seeing Spidey in some new rainbow colored digs. And we're all just going to love it."
The mysterious Jay Maxson whined in a rant against "Big LGBT":
"The story" of Wimbledon so far has been 15-year-old Floridian Coco Gauff. Ranked 313th in the world, she is a wildcard entry who stunned her idol Venus Williams and also made an amazing comeback to defeat Polona Hercog. So who is Timemagazine's Wimbledon coverage focusing on? Why, it's the history-making first lesbian couple playing together in the famed tournament!

And you thought you could escape from the LGBT-in-your-face media frenzy by switching the channel from the lesbian-dominated World Cup women's soccer tournament to Wimbledon tennis. No dice!
Hays returned to grouse that "RuPaul's Drag Race" was nominted for an Emmy, mocking: "No one can outdo RuPaul when it comes making crossdressing fun for the whole family, that's for sure."
Posted by Terry K. at 10:11 AM EDT
Updated: Sunday, July 21, 2019 11:28 AM EDT