MRC's Graham, Bozell Also Try To Discredit Trump Sexual Assault Accuser
Topic: Media Research Center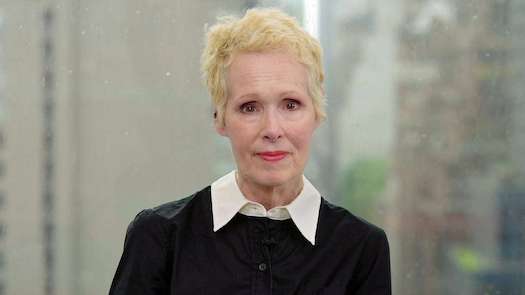 We've documented how the Media Research Center worked to assail the credibility of E. Jean Carroll, who accused President Trump of a sexual assault against her in 1994. That comes from the top, as demonstrated by the June 26 column by Tim Graham and Brent Bozell.
They sneered that Carroll "vaguely guesses" when the assault took place then, after a noncommittal disavowal of the incident, played the Clinton Equivocation card:
That sounds horrible. We should all agree we want to have a president who is not a rapist. The liberals and the Trump haters turned the page back to when Juanita Broaddrick accused Bill Clinton 20 years ago, insisting that conservatives made her a cause celebre.

Yes, that's true. But there's at least one important difference: the speed of the journalism.

[...]

Myers thoroughly investigated the allegation and had placed both Broaddrick and Clinton at the alleged location on that day — April 25, 1978, at the Camelot Hotel. Three female friends said Broaddrick had told them of this assault, and that she had a black and swollen lip. Liberals energetically attempted to ignore or knock Broaddrick's story in 1999.
But Graham and Bozell forget one key piece of evidence: Not only did Broaddrick spend 20 years denying that any such "rape" occured, she made a sworn affidavit to that effect to the Ken Starr independent counsel investigation of Clinton. As George Conway points out, Carroll's allegation sits on a much more solid foundation that Broaddrick's because of that sworn affidavit, as well as "the sheer number of claims that have now surfaced against Trump — claims in which women have accused Trump of engaging in unwelcome or forcible sexual conduct or assault against them."
Graham and Bozell didn't mention Conway's analysis, Broaddrick's sworn affidavit or the fact that at least 24 women have accused Trump of sexual misconduct -- much more than the accusations against Clinton, whom they would like to assure you is the supposed gold standard for presidential misconduct.Instead, they whine that this story somehow proves that "most Americans think the 'news' media are partisan hacks who define what is "news" and what is not 'news' based on how it can advance (or inhibit) the left's crusade to fundamentally transform America."
Of course, they did not think that the things that discredit Broaddrick were "news" worth telling their readers.
Graham followed up the next day with a post bashing a newspaper article for asking why Carroll's accusation had little impact, complaining that it "made absolutely no reference to Carroll's strange interviews, like her insisting to Anderson Cooper that "most people" thought the concept of rape was 'sexy.' That kooky outburst seemed to cool the media's ardor for the story."
Needless to say, Graham did not mention Broaddrick or her credibility issues. Instead, he whined that the paper didn't initially publish "even though Clinton ended up settling with Jones for $850,000." Does this mean Graham is conceding that Trump committed adultery with a porn star because he paid her hush money?
Graham played the Clinton Equivocation further in a July 1 post complaining about CNN's Brian Stelter discussing Carroll's accusations: "Stelter set up Carroll with a very negative tweet from Donald Trump Jr called her a "nut job" -- instead of asking her skeptical questions about her wildly controversial claims. (He didn't recall that poor, patriarchy-oppressed Hillary called Monica Lewinsky a 'narcissistic Looney Tunes.')" Of course, if Lewinsky was to be believed, shouldn't Graham also beleive Carroll?
Nah -- that would require him putting the truth ahead of politics.
Posted by Terry K. at 9:34 PM EDT
Updated: Thursday, July 18, 2019 9:39 PM EDT