WND Touts Fake Historian's Attack on 'Fake History'
Topic: WorldNetDaily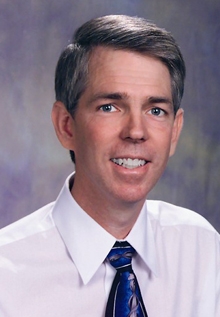 An anonymous WorldNetDaily writer states in an April 6 article:
These days, everyone knows about "fake news" and the false narratives pushed by the liberal media. But what about "fake history" pushed by the liberal public school system?

For example, certain lies are endlessly repeated about Thomas Jefferson, perhaps this country's most mysterious Founding Father.

Among the most infamous is the claim he fathered children with his slave Sally Hemings, a charge that has never been proven.

Nonetheless, on the March 7 edition of "The CBS Evening News," Chip Reed declared Jefferson's affair with Hemings was "widely accepted by historians."

Fortunately, there's now an alternative for parents who want their children to learn the truth about American history. David Barton, author of the New York Times bestseller "The Jefferson Lies" and the founder of WallBuilders, has created "A Republic, If You Can Keep It."

"A Republic, If You Can Keep It" is a full curriculum about government for use by homeschooling parents or anyone in public or private schools.
In fact, most historians -- and the keepers of Jefferson's Monticello estate -- do believe Jefferson fathered children with Hemings. So CBS was engaged in accurate reporting, not "fake history," when it made that statement.
WND makes sure to not point out the irony that Barton -- who wrote a book on Jefferson that included numerous inaccuracies to the extent that its original publisher pulled it from the market, though WND kept selling it -- is presenting himself as the only true source on Jefferson.
(Interestingly, Barton's statement about Jefferson and Hemings has been downgraded from a February article in which he called it a "lie"; now, apparently, it has merely "never been proven."
The only reference to that is a mid-article promo for Barton's "The Jefferson Lies," which WND re-published last year while spending more time attacking Barton's critics than actually doing much fixing of its inaccuracies. The promo dramatically states, "Read the book which a fanatic media offensive pulled from publication – now available once again only from WND."
WND also complained that "Right Wing Watch, a website sponsored by the left-wing group People for the American Way, dismissed Barton as a 'Religious Right pseudo-historian' with a 'God-filled government curriculum.'" But WND doesn't rebut the claim, instead letting Barton blather on about how "Historical ignorance in America is rampant."
And historical ignorance is exactly what people will be getting if they listen to Barton. Just this week, blogger Chris Rodda caught Barton doctoring a Jefferson quote and misrepresenting its meaning.
WND is also silent about another dubious Barton claim, that he possesses an earned doctorate. In fact, one doctorate we know he has is honorary, and another doctorate he claims to have is apparently from a diploma mill.
This is the guy WND says is going to correct all that "fake history"? He has to clean up his own first.
Posted by Terry K. at 12:19 AM EDT
Updated: Friday, April 14, 2017 12:30 AM EDT