CNS' Top Tebow-Touter Takes Another Swing
Topic: CNSNews.com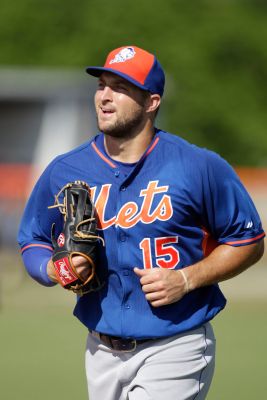 We've documented how CNSNews.com writer Michael Morris was lavishing praise on Tim Tebow's nascent baseball career while ignoring the fact that he's not exactly major-league material at this point.
Morris takes another swing at it in a March 20 blog post, touting New York Mets manager Terry Collins' noncommittal assessment that Tebow is "getting better."
Morris did make a passing reference to "minor league spring training," but he ignored one notable bit of news that occurred the same day his article was published: Tebow was sent to play for a Mets affiliate in Class A ball, the lowest rung of Major League Baseball.
Morris hasn't written about Tebow since. Of course, minor-league baseball isn't that exciting, even when Tebow is playing it.
Posted by Terry K. at 12:07 PM EDT