WND Still Promoting Dubious Claims by Discredited Historian David Barton
Topic: WorldNetDaily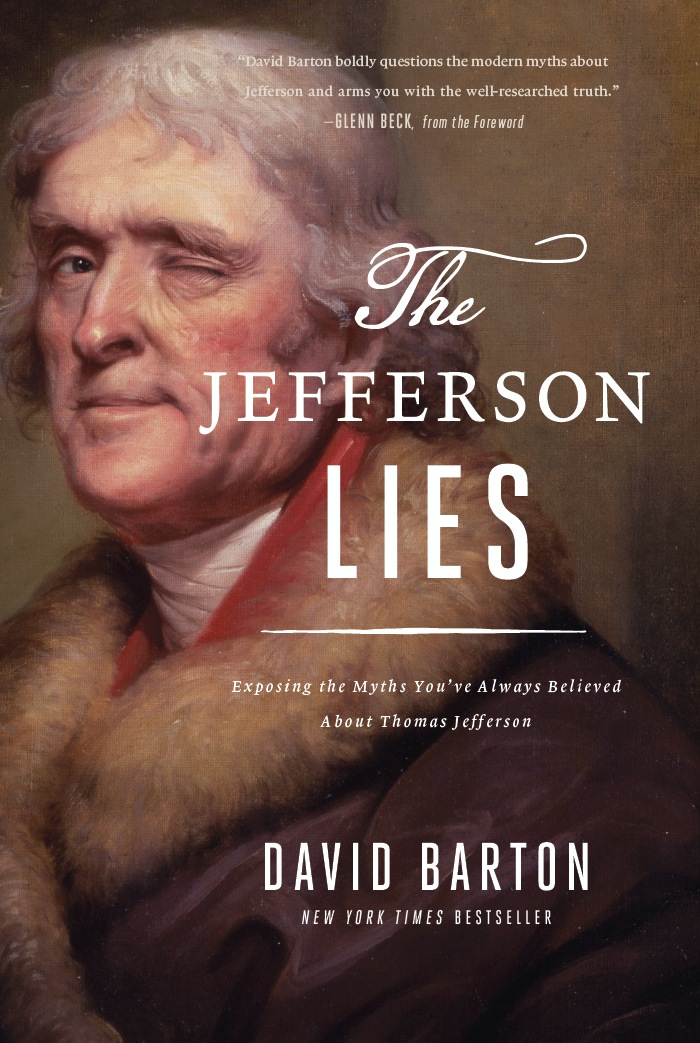 WorldNetDaily is such a fan of discredited right-wing historian David Barton that not only did it continue selling Barton's book on Thomas Jefferson long after its original publisher pulled it from the marketplace over its inaccuracies, it republished the book under its own WND Books imprint and attacked Barton's critics rather than do much fixing of the book.
An anonymous writer uses a Feb. 23 WND article to give Barton a platform to peddle more dubious history about Jefferson:
A recent report by the Washington Post states baldly Hemings "was owned by Jefferson and had a long-term relationship with him."

This, said Barton, is a lie.

"For over two centuries, Jefferson-haters accused him of a sexual liaison with his slaves, especially Sally Hemings," Barton said.

"In 1998, those rumors were seemingly verified when national headlines announced that DNA now proved that Jefferson fathered Hemings' children. But some six weeks later, the storyline changed – but the public was not told about it.

"It turns out that the DNA definitely did not prove that Jefferson fathered her children. In fact, Thomas Jefferson's DNA was not even used in the test! So how could he have been proven to be the father?"

Barton deconstructs the case against Jefferson in his book, pointing out the sensational media coverage of the 1998 report was simply not supported by the evidence. Indeed, later investigations only further discredited the idea Jefferson fathered children with a slave.

"A blue-ribbon commission of 13 leading scholars was assembled to examine the Jefferson paternity issue," Barton explained. "Those scholars were all PhDs from prestigious schools such as Harvard, the University of Virginia, the University of North Carolina, the University of Kentucky, Indiana University and others. Several of them believed Jefferson had fathered Hemings's children, but after a year of study, they changed their opinion.

"Monticello chooses to go against historic and even scientific evidence in order to take a politically correct position against Jefferson."
Actually, as Monticello points out, the commission that concluded Thomas Jefferson was not the father of Hemings' children -- formed by the Thomas Jefferson Heritage Society -- looked at essentially the same evidence but came to different conclusions. Monticello also admits that "Questions remain about the nature of the relationship that existed between Thomas Jefferson and Sally Hemings."
So it's really just a matter differing viewpoints, not the cut-and-dried denial that Barton serves up. Proclaiming certainty about something that has not been, and perhaps cannot be, definitively proven is just another reason why Barton isn't taken seriously as a historian.
Interestingly, WND's headline on this article is "Thomas Jefferson smeared at his own home," as if reporting what history suggests to be the truth about Jefferson could be considered a "smear."
Posted by Terry K. at 2:48 PM EST