WND Is Back to Likening Obama to Hitler
Topic: WorldNetDaily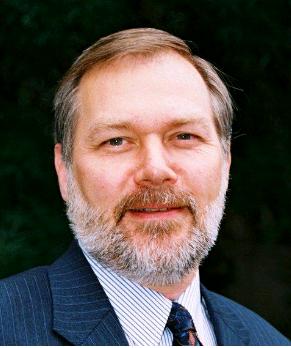 Remember when WorldNetDaily got all huffy about people likening Donald Trump to Hitler despite its own lengthy history of likening Barack Obama to Hitler and other Nazis? Now WND is back to its old Godwin-ing tricks.
Scott Lively writes in his Jan. 3 WND column, headlined "OBAMA'S HITLERIAN DEPARTURE":
Immediately after D-Day in World War II, the American forces of the Allied coalition set their focus on the liberation of Cherbourg, France, in Normandy. The City of Cherbourg, with it's heavily fortified deep-water harbor, became a key strategic foothold and transportation hub for America in northern France, allowing supply ships to deliver a steady stream of troops and cargo directly to the continent for immediate deployment to the front lines.

However, when he realized that Germany would soon lose control of Cherbourg, Adolf Hitler ordered Rear Adm. Walter Hennecke to make the city and harbor unusable. Hennecke so thoroughly demolished Cherbourg and filled the harbor with debris and mines that Hitler awarded him the Knight's Cross for "a feat unprecedented in the annals of coastal defense" on the day after his surrender.

As I watch our current occupant of the White House, Barack Hussein Obama, spend the final days of his disastrous presidency frantically working to make the Executive Branch unusable to President-elect Trump, I cannot help seeing the parallel.

[...]

Clearly, Obama's vindictive strategy is repulsive even to many liberals, and reflects similar egomaniacal errors of judgment to Hitler's. Like Obama, Hitler presumed himself to be a great strategic genius. After the fall of Cherbourg, while lauding Hennecke, Hitler ordered Cherbourg's Gen. Friedrich Dollmann to be court-martialed then micro-managed subsequent maneuvers, making tactical blunders that cost the Germans the entire peninsula, and eventually the war.

Like Hitler, Obama's bad decisions invariably lose territory for his team: and each new bruise to his self-image requires a greater need for revenge, further clouding his judgment. During his administration, Democrats have lost 63 House seats, 10 Senate seats and 12 governorships. Abroad, Obama has lost most of the Middle East, virtually destroyed our relationships with Israel and Russia, and squandered America's formerly deep reservoir of goodwill with countless nations by forcing "gay marriage" and Soros' "open borders" agenda on them.
WND columnist Michael Brown once declared that "This horrific name-calling needs to stop, not only because it defames the living but also because it mocks the dead – specifically, the victims of Hitler and his henchmen." He was talking aboutTrump-Nazi comparisons, of course. He might want to send a copy of his column to his fellow anti-gay activist Lively.
Posted by Terry K. at 4:21 PM EST