WND Columnist Digs Up Old Fake Child-Sex Scandal That Predates Pizzagate
Topic: WorldNetDaily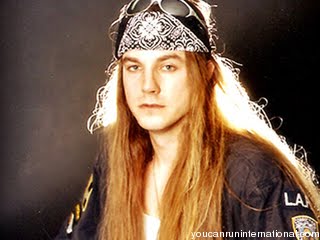 Bradlee Dean doesn't mention Pizzagate in his Dec. 22 WorldNetDaily column, but he may as well have.
It starts off as his usual homophobic rant, irresponsibly and maliciously equating homosexuality and pedophilia while huffing that "National Geographic took the time to dare the justice of God by boasting of the confusion (Daniel 9:7) that is being laid onto the backs of America's children through the exploitation of a 9-year-old boy on their front cover."
After more ranting about pedophile rings, Dean writes this Pizzagate-esque blather:
The widespread acts of pedophiles committed against our children by both corrupt clergy and corrupt politicians are rampant and unthinkable (Leviticus 18:22; 20:13; Matthew 18:7-9; Romans 1:24; Jude 1:7).

"Conspiracy of Silence" is a documentary that exposed a network of religious leaders and Washington politicians who flew children to Washington, D.C., for orgies. Many children suffered the indignity of wearing nothing but their underwear and a number displayed on a piece of cardboard hanging from their necks when being auctioned off to foreigners in Las Vegas, Nevada, and Toronto, Canada.

At the last minute, before airing, unknown congressmen threatened the TV Cable industry with restrictive legislation if this documentary was aired.

Almost immediately, unknown persons, who ordered all copies destroyed, purchased the rights to the documentary. A copy of this videotape was furnished anonymously to former Nebraska state senator and attorney John De Camp, who made it available to retired FBI Agent Ted L. Gunderson.

On May 3, 1994, the video embedded below was scheduled to air on the Discovery Channel. Influential members of Congress applied pressure to the cable industry to stop the airing of the program and destroy all copies.

It was already listed nationwide in the April 30th-May 6th edition of "TV Guide" and newspaper supplements.

The Discovery Channel and Yorkshire Television were reimbursed for the one-quarter to one-half million dollars in production costs.
The so-called scandal Dean is talking about came up as a side issue in the collapse of a credit union in Omaha, Nebraska. As the Wikipedia article on these allegations summarizes, the child trafficking allegations were found by local and federal grand juries to be a hoax possibly perpertrated by a vindictive employee fired by Boys Town, the refuge for troubled youths based in the area.
The story has perpetuated itself in part because, as an article at Medium explains, the mother of a 12-year-old boy who disappeared in a time frame convenient to the sex trafficking story believes it to be so and has surrounded herself with people who try to keep the story alive.
We could find no independent or reliable evidence to support Dean's claim that the "Conspiracy of Silence" about the alleged scandal was ever scheduled to air on the Discovery Channel or that its producers were ever reimbursed production costs, but since Dean embeds a YouTube video of the film in his column, the claim is a tad moot.
The scandal Dean writes about was Pizzagate before Pizzagate -- and just as discredited.
Posted by Terry K. at 2:50 PM EST