NewsBusters Blogger Swings At Margaret Sanger, Whiffs
Topic: NewsBusters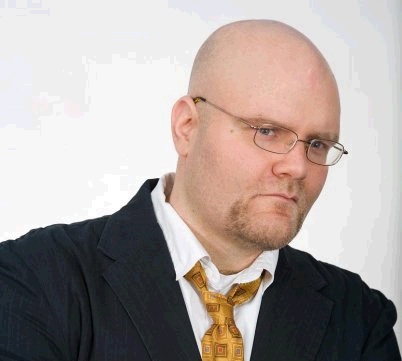 We've highlighted how much NewsBusters blogger and right-wing pundit wannabe Dylan Gwinn cheers for gay pro athletes to fail. Perhaps he should stick to his sports, because he's even worse when he ventures off that reservation.
Gwinn devoted an Aug. 17 NewsBusters post to whining about a now-deleted post by "billionaire lib" Mark Cuban defending Planned Parenthood over factually dubious attacks by Republican Ben Carson:
The limousine liberal Cuban might as well have deleted the tweet and distanced himself from the link, because the NPR piece made an atrociously disingenuous defense of Sanger and Planned Parenthood. After identifying Sanger as a member of the eugenics movement – a movement dedicated to ensuring that poor and poorly educated people did not reproduce – NPR described Sanger as "paternalistic" towards blacks, not necessarily racist.

The piece cites an article Sanger wrote in 1946 about "… giving 'Negro' parents a choice in how many children they would have."

"The Negro race has reached a place in its history when every possible effort should be made to have every Negro child count as a valuable contribution to the future of America," she wrote. "Negro parents, like all parents, must create the next generation from strength, not from weakness; from health, not from despair."

Hmm, if it's important for "all parents" to only reproduce only from strength and never from weakness, then why did Sanger feel it necessary to pen a letter specifically referencing black people?
If Gwinn had bothered to closely read the NPR fact-check he cites in his mindless bashing of Cuban, he would have noticed that the 1946 Sanger piece on Negroes appeared in a publication called the Negro Digest. If Wikipedia is to be believed, the Negro Digest "was similar to the Reader's Digest but aimed to cover positive stories about the African-American community."
In other words, Sanger was "specifically referencing black people" because she was writing the article for a publication targeted at black people. So much for Gwinn's sinister racist conspiracy theory.
Gwinn then added, "And NPR failed to mention Sanger's characterization of blacks as 'human weeds.'" He doesn't explain that's because there's no evidence Sanger ever actually said such a thing.
Gwinn links to an anti-abortion website that claims this statement came from Sanger's "Pivot of Civilization." In fact, the term "human weeds" appears nowhere in the book.
Then Gwinn gets totally contradictory:
The fact check referenced a report from the Guttmacher Institute, which stated that 60 percent of Planned Parenthood abortion clinics are actually in majority white neighborhoods, as opposed to black, which would seem to refute one element of what Carson said. But Guttmacher was once the research arm of Planned Parenthood, and it is explicitly pro-abortion. According to an interactive map created by the pro-life group Protecting Black Life, "79% of [Planned Parenthood's] surgical abortion facilities are located within walking distance of African American or Hispanic/Latino neighborhoods."
But if we shouldn't trust the Guttmacher Institute's because it's "explicitly pro-abortion," shouldn't we similarly distrust Protecting Black Life because it's explicitly anti-abortion?
Actually, there's a good reason we shouldn't trust that map: as we've previously noted, the map's very generous definition of "within walking distance" is two miles, and many of those black and Latino neighborhoods are on the far fringe of that radius.
Gwinn follows that up by getting really stupid:
Billionaire libs like Mark Cuban are so busy trying to take shots at Republicans, while making themselves appear to be so enlightened, that they miss both forest and tree. Abortion is phasing black people out in cities and states all over the country. Only when reactionary libs like Cuban start caring more about that than scoring points with other reactionary libs on twitter can we say that all black lives matter.
Actually, the black fertility rate is currently hovering around 2.0, which is effectively the replacement rate, meaning that the black population in the U.S. is steady, not that "abortion is phasing black people out."
If Gwinn really thinks black lives matter, he might want to try and do something about the black infant mortality rate, which is more than double that of whites and Hispanics and has nothing to do with abortion.
Those black lives probably don't matter to Gwinn since he can't reduce them to a sound bite-friendly right-wing talking point.
Posted by Terry K. at 5:32 PM EDT
Updated: Monday, August 31, 2015 7:59 PM EDT