WND Filthy-Immigrant-Fearmongering Watch
Topic: WorldNetDaily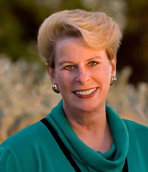 WorldNetDaily AAPS-linked Dr. Elizabeth Lee Vliet is back to fearmonger about filthy, disease-ridden refugees from Central America. This time, it's all about the TB:
Seventy-five percent of current illegal immigrants are coming from countries in Central America, South America, the Middle East, West Africa, China, India, Pakistan and others far beyond Mexico where multi-drug resistant tuberculosis (MDR-TB) is common and extremely widespread in children and adults. Extensively Drug Resistant TB (XDR-TB) is an even more serious form of TB, accounting for about 10 percent of cases in these countries, particularly Central/South America and India. Many illegal border crossers now flooding the U.S. southern border are carrying an invisible, disease-causing co-traveler: the Mycobacterium tuberculosis bacterium.

MDR-TB does not respond well to treatment, even with complicated and expensive medications that must be taken over a two-year period and can cause severe adverse drug reactions. XDR-TB doesn't respond well even to second-line drugs and therefore is more likely to cause death.

Tuberculosis, or "consumption" as it was called in the past, is a highly contagious disease that killed millions before being essentially eradicated in the U.S.

[...]

Border Patrol agents have already tested positive for TB. Breitbart reported July 8 that a previously deported illegal from Guatemala with active TB infection was admitted to UMC El Paso Hospital. Cases of TB have been identified in the illegal immigrant camps in San Antonio, Austin and El Paso, Texas, but we do not have information released on the situation for Arizona with the planeloads of illegal immigrants being shipped to Arizona from Texas.

The Department of Health and Human Services (HHS) has downplayed the risks, but anonymous nurses and doctors from Lackland AFB have come forward to say that the government is covering up a serious public health threat. One health-care worker was quoted saying: "The amount of tuberculosis is astonishing. The nurses are telling us the kids are really sick."

Normally, the CDC would be providing warnings and preventive steps for the public to take. This time, however, the CDC has been strangely silent. In fact, medical staff at detention centers have been threatened with criminal prosecution if they report these cases to the public or press.
Or it could be that, unlike Vliet, the CDC doesn't have an agenda to fearmonger about filthy immigrants and can focus on the actual level of the threat. Indeed, a Fox affiliate reports that there is no threat to the general public:
Dr. Dennis Conrad, professor of pediatrics in the division of Immunology and Infectious Disease at The University of Texas Health Science Center, says TB is generally spread through close, prolonged contact with a patient who is contagious.

However, he says most people infected with TB never have symptoms and are not contagious, especially children 6 years old or younger.

The Associated Press reports Texas sees 1300 cases of TB annually.

Conrad believes reports of infected immigrant children should not raise concerns among the general public.

"It is roughly the same risk that has always existed due to the immigrant population," he said. "What's more important since those children are being housed together in close environments, is that their health care providers who care for them- they need to screen them for infectious diseases."
If only Vliet cared more about reality than she does about fearmongering.
Posted by Terry K. at 12:45 PM EDT