WND's Unruh Pretends Ed Klein Is Credible
Topic: WorldNetDaily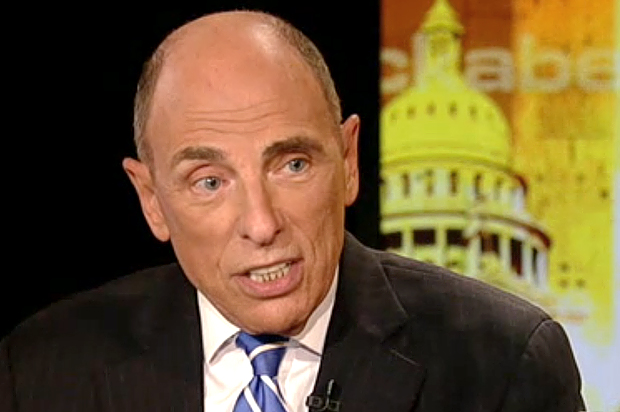 Bob Unruh uncritically promotes Ed Klein in a July 7 WorldNetDaily article:
Ed Klein, the longtime journalist, author and commentator, once described Barack Obama senior adviser Valerie Jarrett as the "de facto" president.

[...]

Now there's a report from Klein that Jarrett has been meeting with a woman that Obama may want to promote as the Democrats' presidential nominee for 2016 who could continue his legacy.

And it's not Hillary Clinton.

Klein, interviewed on "Fox and Friends" about his new book, "Blood Feud: The Clintons vs. The Obamas," said Jarrett has been holding meetings "inside the White House and outside" with Sen. Elizabeth Warren, D-Mass.

Klein said Jarrett is the consigliere of the Obama White House and has "huge power."

Warren, who drew attention for her dubious claim to be a minority, is being "urged" to run, because the White House believes she would "carry out his legacy a lot better than Hillary," he said.

Klein said his source is someone "close to Valerie Jarrett I've been talking to for the past couple of years."

He said it's part of the "blood feud" in the Democratic Party, which has pitted Obama's far-left positions against the more "centrist" Clinton.
What Unruh won't tell you: Nobody believes Ed Klein.
Salon's Jim Newell points out that Klein's sourcing -- almost entirely anonymous and untraceable -- "doesn't appear to stand a second's worth of scrutiny." Newell adds regarding Klein's so-called source on the Jarrett-Warren claim:
That's interesting; don't you wonder how a high-ranking Obama administration official could get so close to the president yet still somehow believe that he's a "committed progressive" who "wants to transform America into a European-style democratic-socialist state"? Did Dick Morris or Mark Levin slip on an Obama White House staff badge and go undetected in the West Wing for some length of time? Shocking, if true.
Indeed, Klein's new book is chock full of outlandish, dubiously sourced claims. Yet Unruh doesn't see fit to inform his readers of this important caveat.
Why? Mostly because Unruh is a stenographer, not a reporter, who's only interested in pushing propaganda, not reporting facts.
How fitting that an outlet nobody believes lets a writer who doesn't know how to report promote an author nobody believes.
Posted by Terry K. at 12:49 AM EDT