WND's Maloof Misleadingly Blames Obama for Sequestration Military Cuts
Topic: WorldNetDaily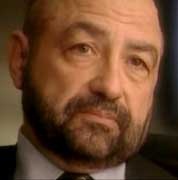 WorldNetDaily's Michael Maloof is expanding his unsubstantiated conspiracy theory that President Obama is systematically firing top military officers for the heck of it to blame him for pilots leaving the Air Force to take jobs in the private sector. Maloof writes in a Nov. 17 WND article:
Sequestration, those mandatory percentage cuts set up by President Obama and implemented when Congress failed to address cuts in other areas, has not only cut back operations, but necessary investment in new-generation aircraft.

[...]

The cutbacks come as the Navy continues to operate under 2012 budget levels because of a congressional continuing resolution. Like the other services, the Navy hasn't received its 2013 funding, where it had hoped for a $4.6 billion increase.

More than half of Obama's $1 trillion sequestration cuts were imposed on the military.
In fact, Republicans also endorsed the 2011 Budget Control Act , which included the sequester cuts, and it was the result of a bipartisan agreement between Democrats and Republicans. The sequester could not have been approved without Republican support.
But Maloof won't mention that because it conflicts with his WND mandate to demonize Obama.
Posted by Terry K. at 2:02 PM EST