Tim Graham's LGBT Freakout Du Jour
Topic: NewsBusters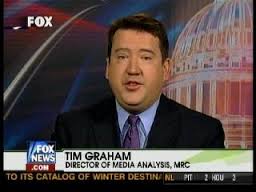 Freaking about about gays and transgenders is what the Media Research Center does. And few MRC employees do that better than Tim Graham.
In a Sept. 13 NewsBusters post, Graham complains about an upcoming TV series about a transgendered teen: "Unsurprisingly in today's era of LGBT propaganda on television, the star of the show 'may be the most well-adjusted' character on the show."
The next day, Graham whined about a New York art exhibit on "A Queer History of Fashion" and how it got money from the state: "Here's more government-subsidized liberalism, for the museum of the Fashion Institute of Technology."
You might remember that the MRC played this same gambit about a gay-themed art exhibit at the Smithsonian, complaining that tax money went toward it when they were really complaining that gays were the subject of an art exhibit in the first place.
Posted by Terry K. at 11:31 AM EDT