WND's Cashill Hides Holes In Zimmerman Witness Claim
Topic: WorldNetDaily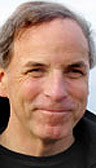 Jack Cashill -- whose biased "reporting" is enthusiastically defending George Zimmerman in the death of Trayvon Martin -- declared in a June 28 WorldNetDaily article:
The testimony of eyewitness John Good on Friday in the murder trial of John Good should have put to rest any doubts about George Zimmerman's innocence on the charge of second-degree murder for the February 2012 shooting in Sanford, Fla., of Trayvon Martin.
Curiously, though, Cashill doesn't directly quote any of Good's testimony. That's because he backed off from the assertions he initially made to police after Martin's death -- the same assertions that Cashill previously said when Good testifies to them, "the case will be all but closed."
Cashill has been taking refuge in Good's initial statement to police that Martin "was pretty much just throwing down blows on the guy kind of MMA-style" on Zimmerman as the main hook of Zimmerman's exoneration. But he doesn't tell his readers that Good walked that claim back somewhat during his testimony, admitting he never saw an actual punch thrown.
Indeed, Good -- originally known to the public as Witness 6 -- had walked that claim back in another law enforcement interview three weeks after Martin's death. Has Cashill told his readers about that?
Posted by Terry K. at 9:25 AM EDT